Generating clickable article titles is difficult.
But, why is having a good title important?
For Google
Article titles are super important because it's the first thing readers will notice in the search listings… eg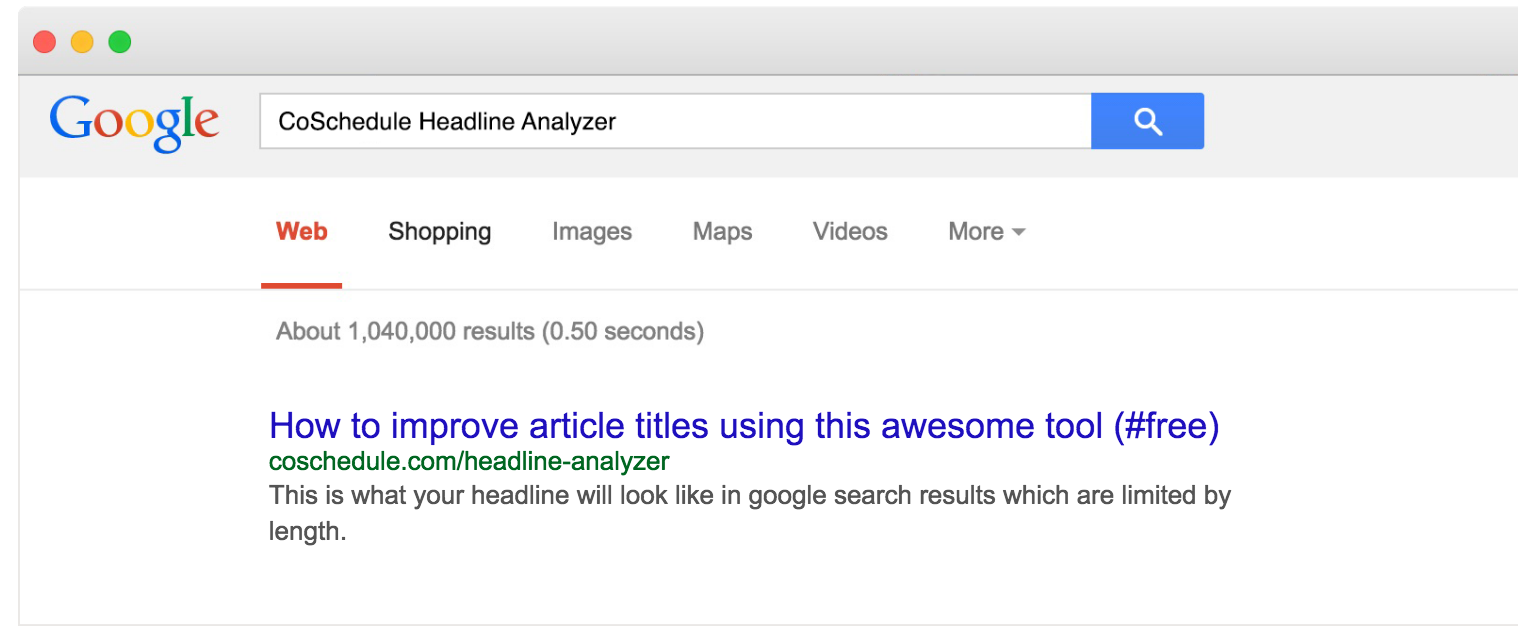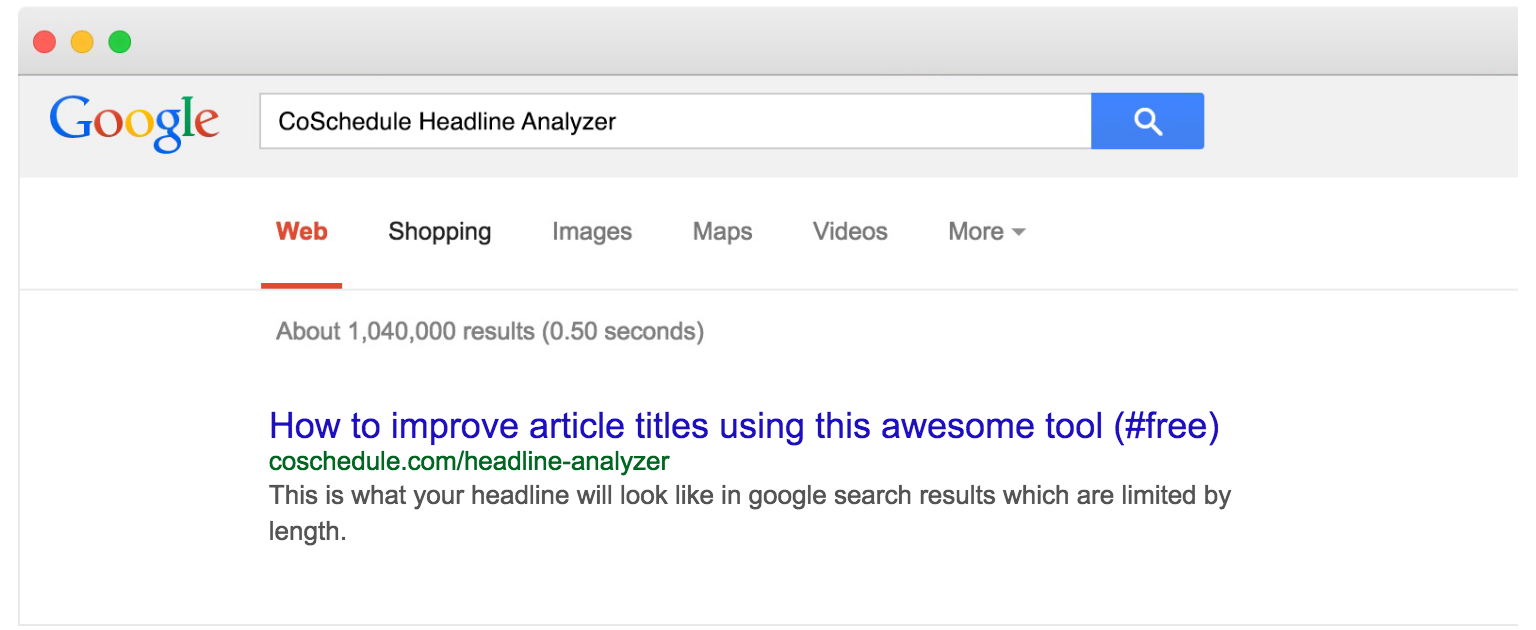 You can rank well for a term, but if your title sucks you lower its potential to drive real human traffic to your site.
Its the difference between impressions and click through rate.
Most of us don't really think about titles other than to have the keyword we are targeting in the title.
We do this so because one of the easiest way to get more traffic to a post is to make it super SEO friendly.
If you google how to "write seo friendly titles" there is a lot of advice. Eg:
It is recommended to keep the blog post titles under 60 characters
Start blog titles with the keyword first
etc
Side note, your title also directly influences the final url of your article, ie the slug.
For Social Media
If its not thrilling enough, people won't click on your article, people are then less likely to share it on social media.
Although we all know how important it is to create super catchy, almost link bait catchy titles for all our posts.
Do you know headline analyzer?
Instead of just giving you guys a list of pointers, I found an excellent free tool.
Lets try it out, using the first draft of the actual title of this blog post.
"A free tool to optimize your article titles"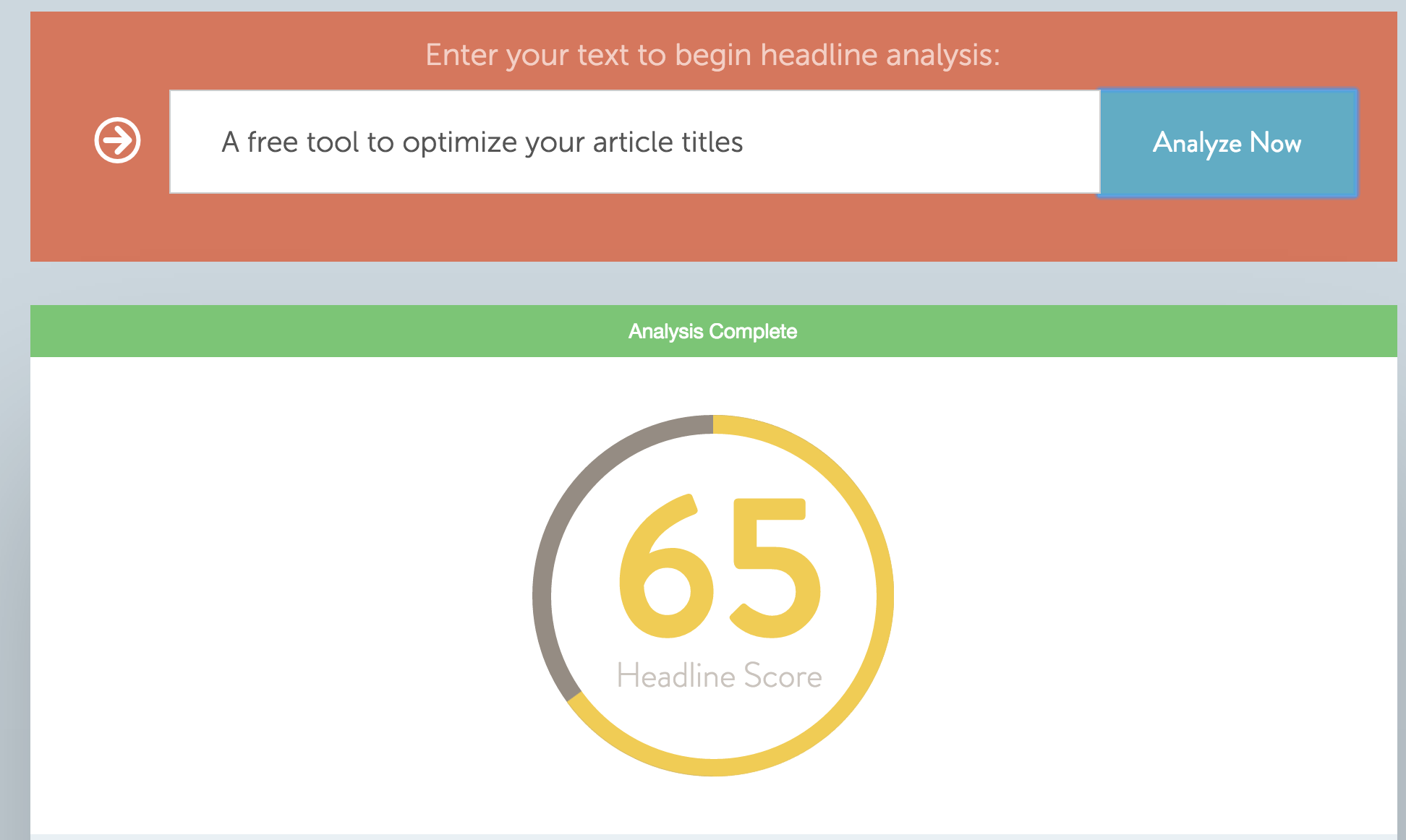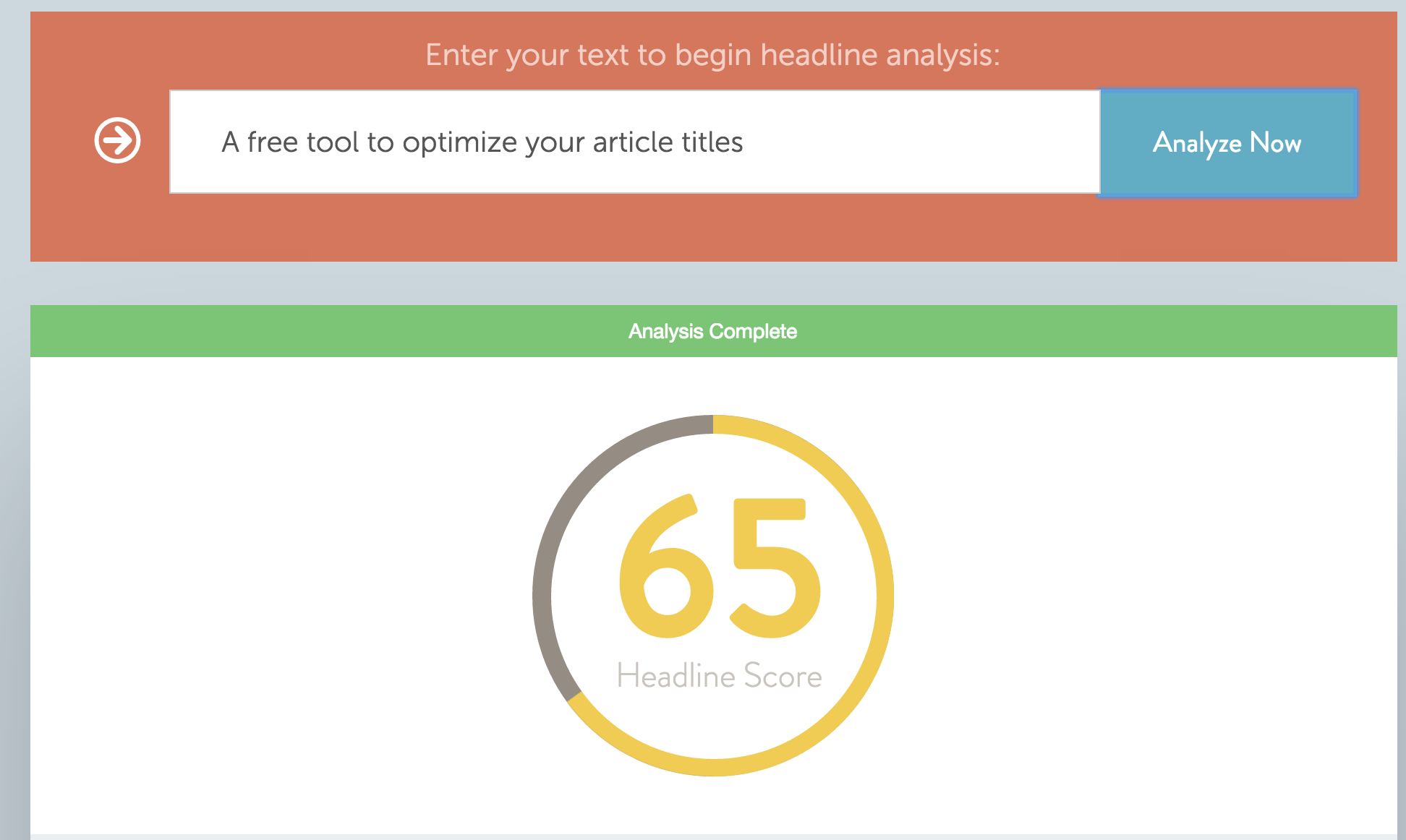 It returns a measly just passing grade score of 65.
What can we do to fix it?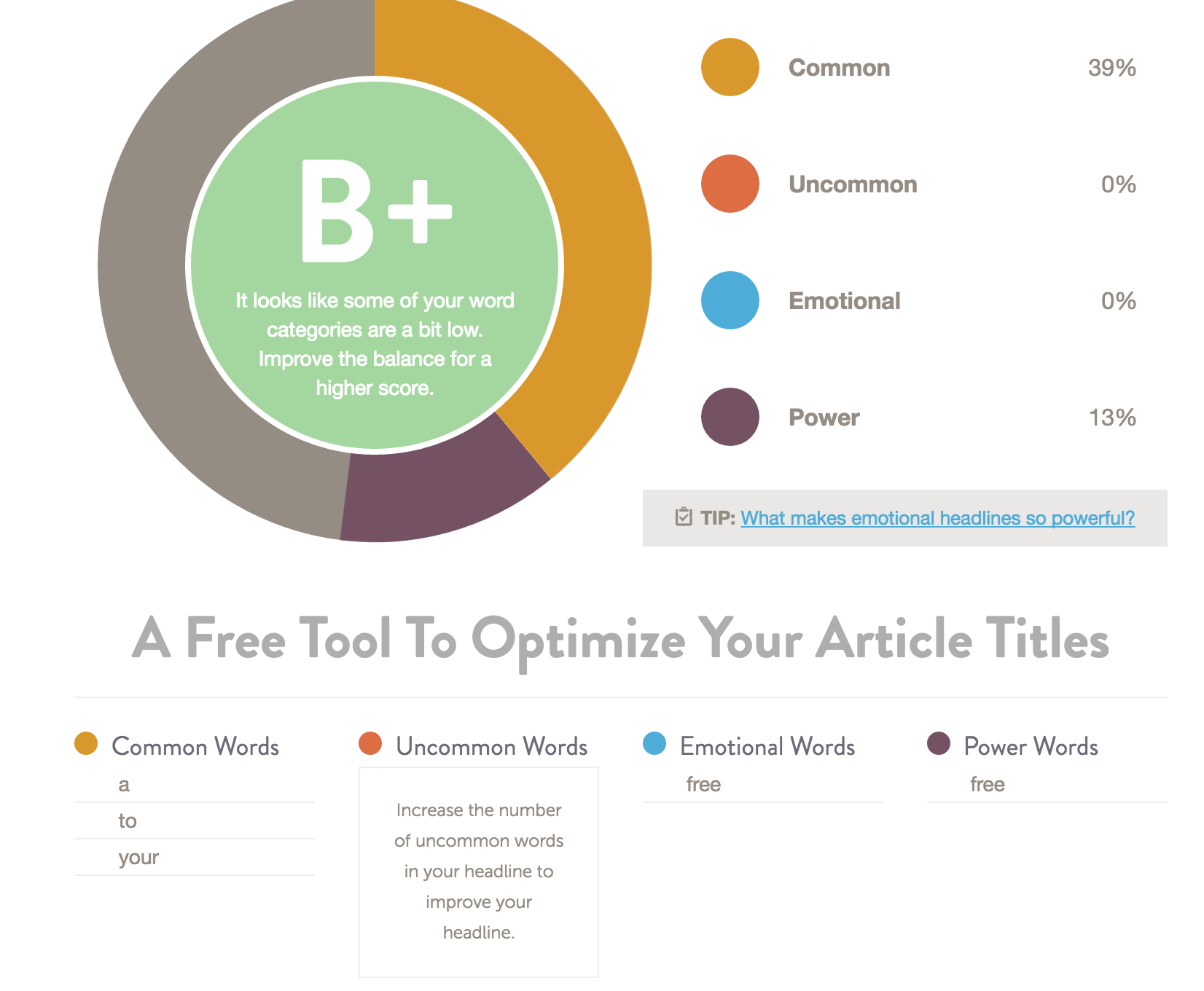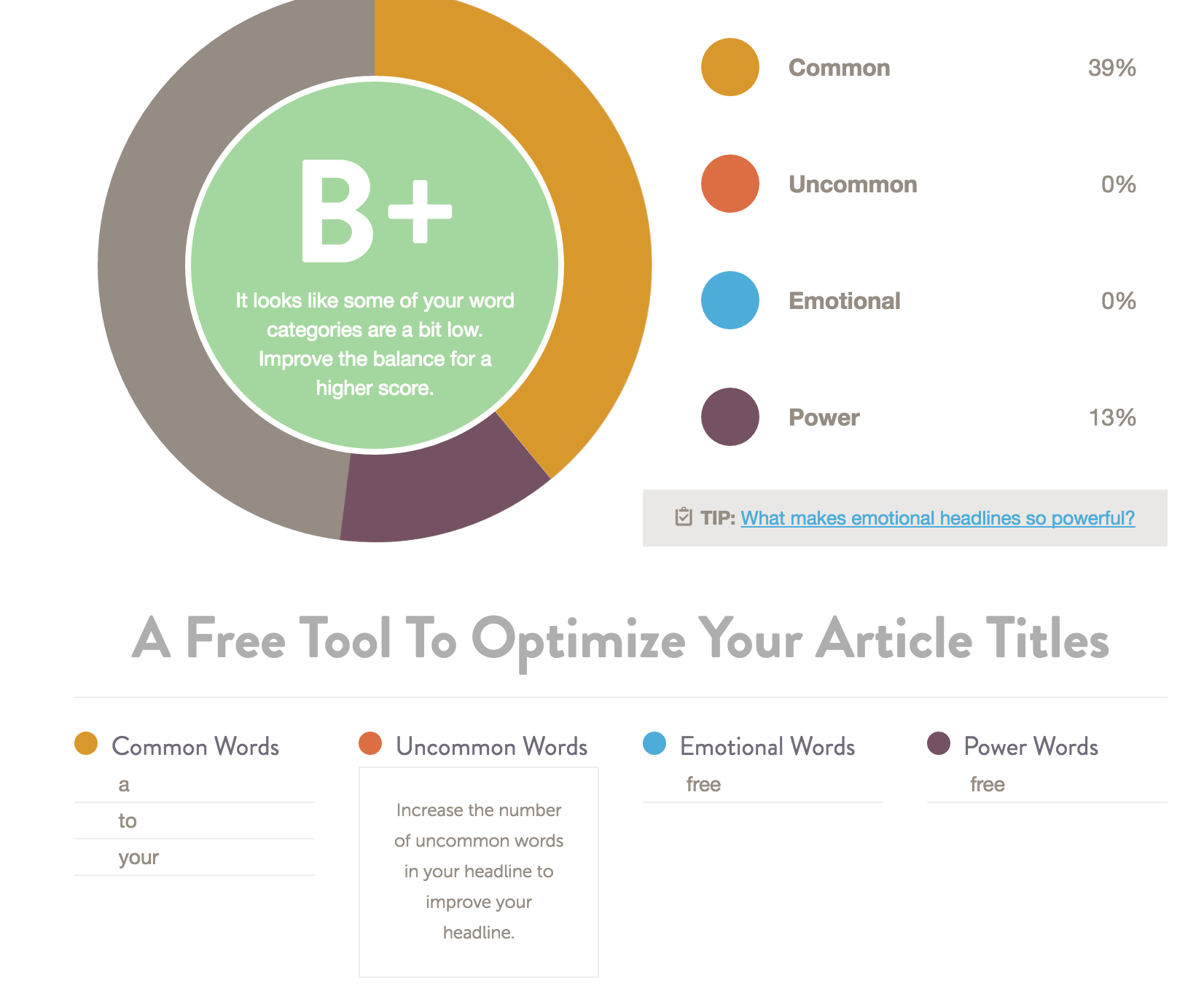 Apparently I need to use more uncommon words to improve the word balance of the title.
Ok…
After some mucking about, I came up with this slightly more optimized "green version"
I changed it to a "how to" & added some more power words and viola!




Final Title: How to improve article titles using this awesome tool  (#free)