Don't Struggle Writing Amazing Articles
Article Insights tells you exactly what keywords to use, how to use them and what keywords your competitors are using to maximize the traffic potential of all your articles.
Get Your Keyword & Topic Suggestions for FREE
Absolutely free to get started
Don't miss out on important keywords
Discover exactly what words your competitors use
Ensures your article is unique
Get more search traffic to your article
Writing Articles Just Got Even Easier
Article Insights is the only content tool that generates keyword suggestions by analyzing the content of your competitors. It provides you with a map of words and topics that your audiences are searching for.
Most importantly, you don't have to be a SEO expert or spend hours on content research – Article Insights finds, filters and suggests content so that you can focus on content creation.
I used it very often to create fresh content for my blog. It is one of the best SEO copywriting tools that you can find out there.

Jorge Hernández


blogmarketing.es
As a freelance writer who makes her living writing articles for the Web, I give Article Insights a 12 out of 10 rating! I love how it reduces my research time and analyzes other websites to find the keywords I need to include in my articles. Bravo!

Debra McDougal


Web Content Provider
Get Your First Keyword & Topic Suggestions for FREE:
Absolutely no payment details required
What Are Related Keywords?
Search engines can only rank and bring traffic to your pages if they contain the right words. In addition to your primary article keyword you must use related keywords to demonstrate to readers and search engines that your article is relevant.
You have to make sure every word counts.
Why Should I Use Related Keywords?
1. Get more traffic
The more keywords your articles rank for, the more search traffic you will get. Article Insights automatically gives you a list of over 200 words that are related to your article. Many of these are naturally occurring long tail keywords, which are less competitive to rank for.
By using these words you improve the number of times your articles will appear in search engines for long tail searches.
2. Make writing articles easier
The hardest part is getting started. Not any more. We give you a list of the 25 most important words, then suggest 10+ articles topics and even give you access to example sentences and content research.
Now know where to start, what to write about and what others have written about.
3. Improve the quality of your articles
Providing insightful content for your audience is a SEO technique that will never grow out of favor with search engines. To do this you need to research your articles thoroughly before writing them.
Articles Insights cuts research time to zero as it personally scours the web for relevant articles and presents to you the most important words and often talked about topics for your keyword before you even lift a finger to type.
How Article Insights Is Different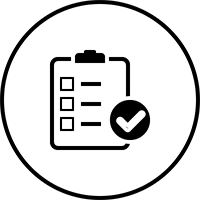 Target The Top 15
Article Insights shows you the top 15 most important keywords for your article.
Of the 100's of keywords you can use, we find and pick the 15 most important ones for you! These keywords are laser targeted to improve the ranking potential of your article.
We track the keywords in your article and show you if you are over using them, or if you have forgotten to include them.
Get Topic Suggestions
The tool intelligently groups keywords into topics for you
Discover the 10 most important topics that you simply can't ignore for your next article. Don't leave potential search visibility and traffic on the table.
By focusing on topics, instead of just keywords you automatically create a rich article full of synonyms and semantic content.
With Article Insight topics, you don't need to target individual combinations and permutations of keywords to start attracting long tail search traffic.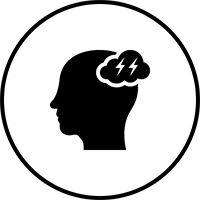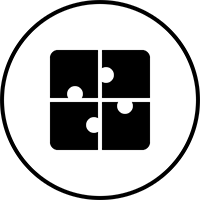 Research At Your Finger Tips
Not an expert? No Worries.
Every keyword is backed with a library of research that you can explore so that you can understand fully what it means.
Article Insights tracks, filters and categorizes hundreds of sentences for you so the information is always at your finger tips.
If you do use any of the research, we even track it as a reference for you in the article.
Runs Anywhere
No download or install required. Our product runs inside any browser and supports all operating system.
Browser Requirements: Android browser (Webkit based), Chrome, Firefox 7+, iOS browser, IE8+, Safari 4+, Desktop Opera, Mobile Opera
As a professional SEO Copywriter, I produce high-quality content for a number of clients across the U.S. in a variety of industries. My income depends on the quality of content I produce and the efficiency in which I create that content. This means that I need to take advantage of every tool I can to ensure my clients are happy. I use Article Insights to get me started with original articles and find great references for my content.

Since I first started using Article Insights, I have been able to reduce the amount of time it takes to research and write high-quality, original content by almost half. The old way of researching for projects meant having to read through hundreds of Google results manually, but Article Insights automatically delivers relevant content with a click of the button.

With improved efficiency and better research, I can take on more clients, produce more content, and make more money for my copywriting business.

Article Insights is a powerful tool to find curated information about a particular industry and topic. The other feature that is helpful is the reference tracking device. Having the ability to list out all references means that all of my content has valid references.

I serve clients who demand original content that meets the highest levels of quality. Article Insights helps me research, curate and write great content in a fraction of the time. I recommend this tool for all copywriters, marketers, and even college students who write a lot of papers.

Chris Giarratana https://www.strategybeam.com/
Article Insights is a great set of tools, the registration process is easy and fast.




One thing I found very amazing about it is, unlike many other products, here you are not limited to just entering a keyword or two, you can enter a whole title to get analyzed automatically!




The second amazing feature, it's not a product made for a single language (mostly English), I tested my own language and it worked well.




Must-Have Words section tells you what you must include in your article and with the article performance score lets you see how well you are doing.




Create and optimize your unique article(s) in a matter of a minute with Article Insights, I'm really happy because it makes my life a lot easier and I don't have to pay a lot to native speakers to write for me. One of the rare products that gives you more than what you pay for, honestly.


- Mehdi, soloim.com
Article Insights is the perfect tool to help you write optimized articles or posts.

All you have to do is type in your title (you can change it later, but you want your keyword in it) and click on generate topics. Article Insights goes out and gets you related keywords.

This program is great for people like me who want to write their own article, but sometimes need a little help. If you get stuck, you can click on show content research and it will show you sentences using the provided keywords.

Another feature I really like is as you are writing and using the keywords, the keywords change color to let you know if you are over using them. I was doing a post on picking a niche. Do you know how hard it is to not over use the word niche when that is the topic? Well with Article Insights I was able to do it easily.

I hope Timothy puts out more products. This one is a real gem.

Ericka Todd

The Internet Marketing Tutor
A no-brainer, an advanced tool that is beneficial for all. Try it and it will save you time, money and effort.

Pamela Dollesin,

Seoclerks
I used spend days trying to find the right information just for writing one article but with Article Insights, its just a click away.

It also helps you write SEO optimized content, which is outstanding since SEO content writing is a major hurdle for most content writers.

Samuel Konadu
Get Your First Keyword & Topic Suggestions for FREE:
Absolutely no payment details required