The AI writer has been added to Article Insights!
You can now generate AI content based on article keyword, topics etc
All accounts have been upgraded to include AI writer tokens, however you will need to wait for the next billing cycle to see tokens applied to your account.
In the meantime, 25,000 tokens are available FREE for all users. Apply here:
https://articleinsights.com/amember/signup/writer
Find the new AI Writer tab: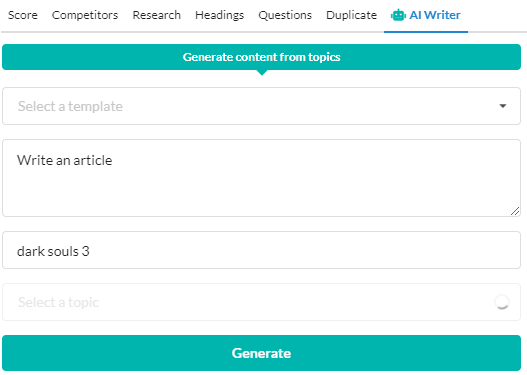 The old topic tab has been re-purposed into the AI writer.