How do automatic content generation tools work
Content marketing is one of the fastest strategies every business owner needs to understand in order to achieve the potential ROI. No matter how small or big the business is, we need to create, write a very nice and compelling content.
Knowing your brand's category is another thing you should focus on when writing your content. We need some ways to help us find time to build great content from the scratch.
There are some free tools you can find on google that can help you auto generate your content. However here are a few of the best tools to help us with.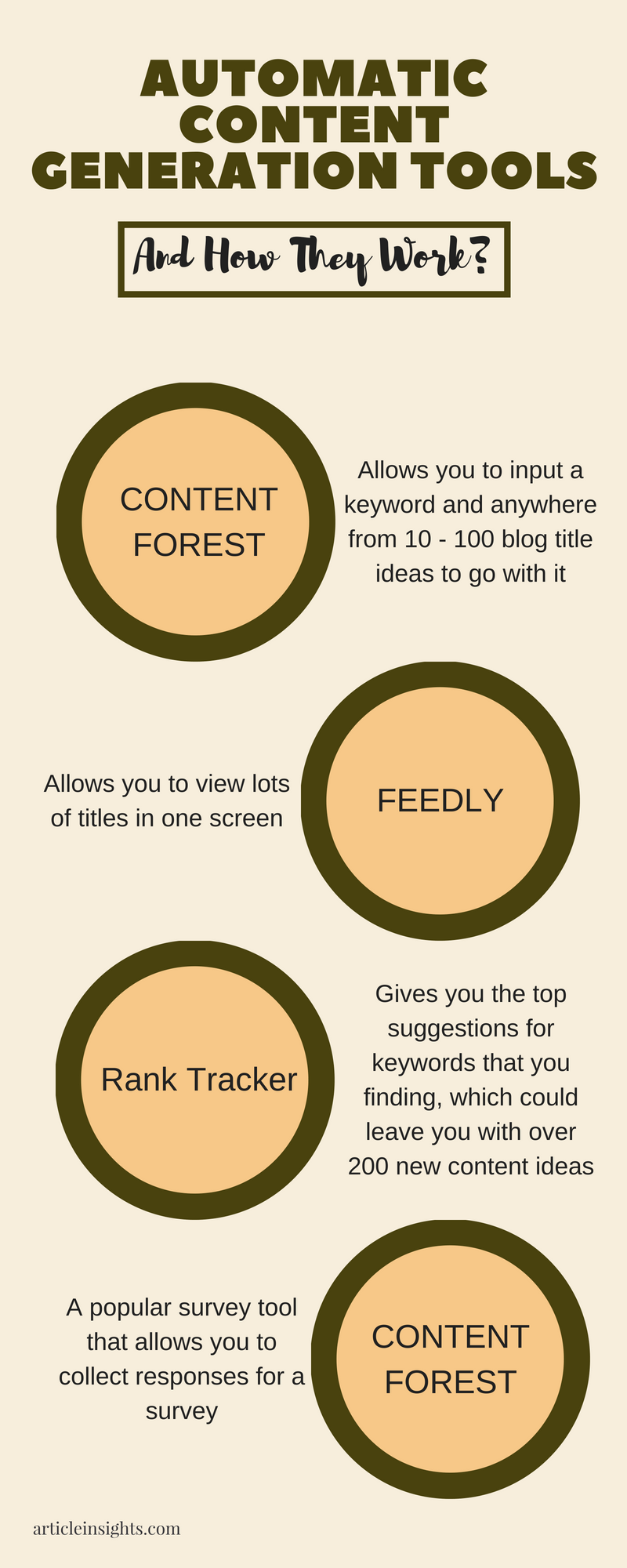 Content Forest Title Tool – Allows you to enter keywords from 10 – 100 blog title ideas. Make sure to save the ideas so you can use them for future reference.
Feedly – Allows you to show several titles in just one screen. You can also choose which blog post top the list on social media.
Rank Tracker – Do you want to know what your audience search? Rank Tracker helps you list the top suggestions for keywords that you input, and  leave you with more than 200 new content ideas that you can use for your next article.
Survey Monkey – A popular online survey development that allows you to collect responses like opinions or voice of the people, data analysis, and export it in PDF format.