Want to get traffic? Then why stop writing?
You want to get traffic? Then keep on writing. Do not stop or else you will be back on the long run. Start to create a good blog post that will encourage visits. There is a trick I have read from this article that really made me confuse, " How to write less often AND get far more traffic ". At first I really tried to understand what the writer means about this. We always believe that content is the best part of your website. Without it, your site is nothing, people cannot find it and cannot even be ranked on search engines. Then suddenly, what the heck is this phrase means?
Writing can be done now or never. However you need to take all the risk. Updating your website content still be very essential in your rankings but make sure that every time you write your blog post, this page must be tracked or else it cannot be seen at all. I have learned from this post about the three recommended guides for optimizing your site.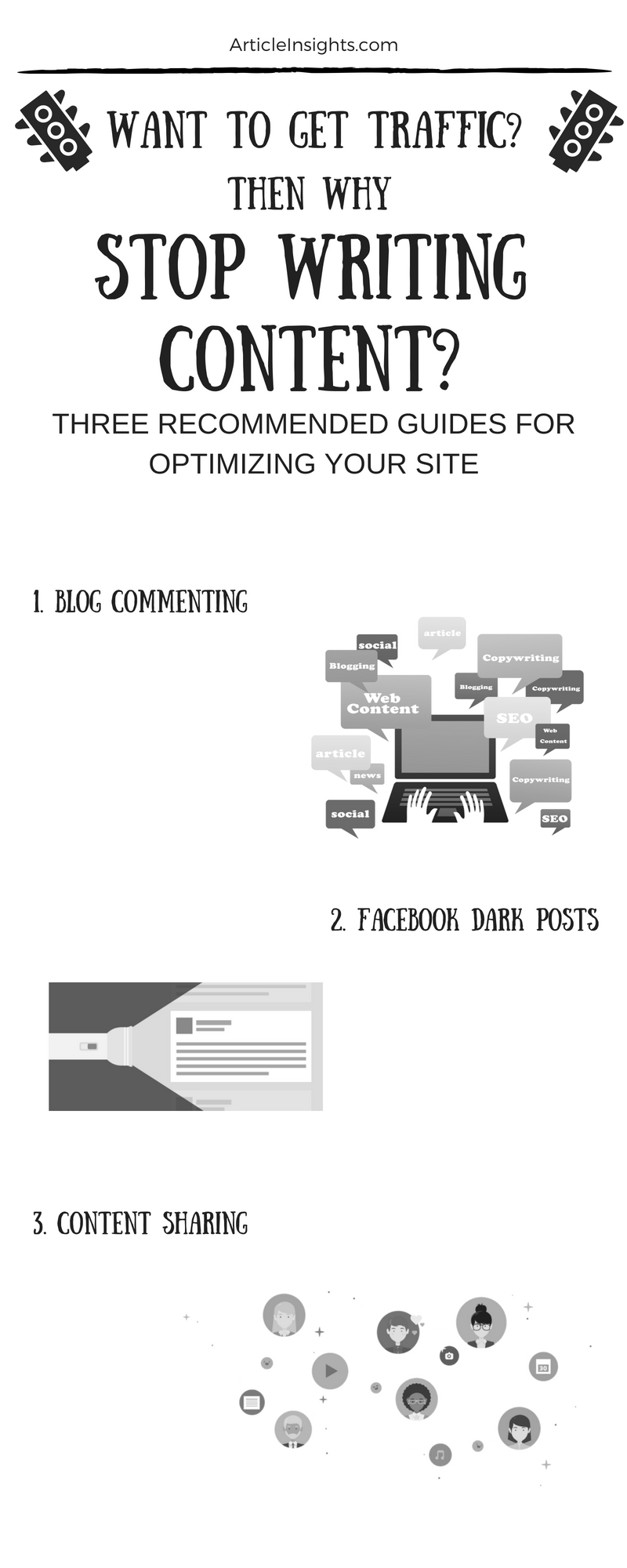 Blog commenting
Facebook Dark Posts
And so much other rubbish
Well, after doing this recommendations, rest assured that your site can hit the great and most views you don't expect in your entire life. So this is just a clever thing that the writer shared and it is up to you if you try it yourself.