We're sharing 5 essential tips for creating SEO-friendly blog posts without sacrificing user experience and engagement. Tips you can start using today: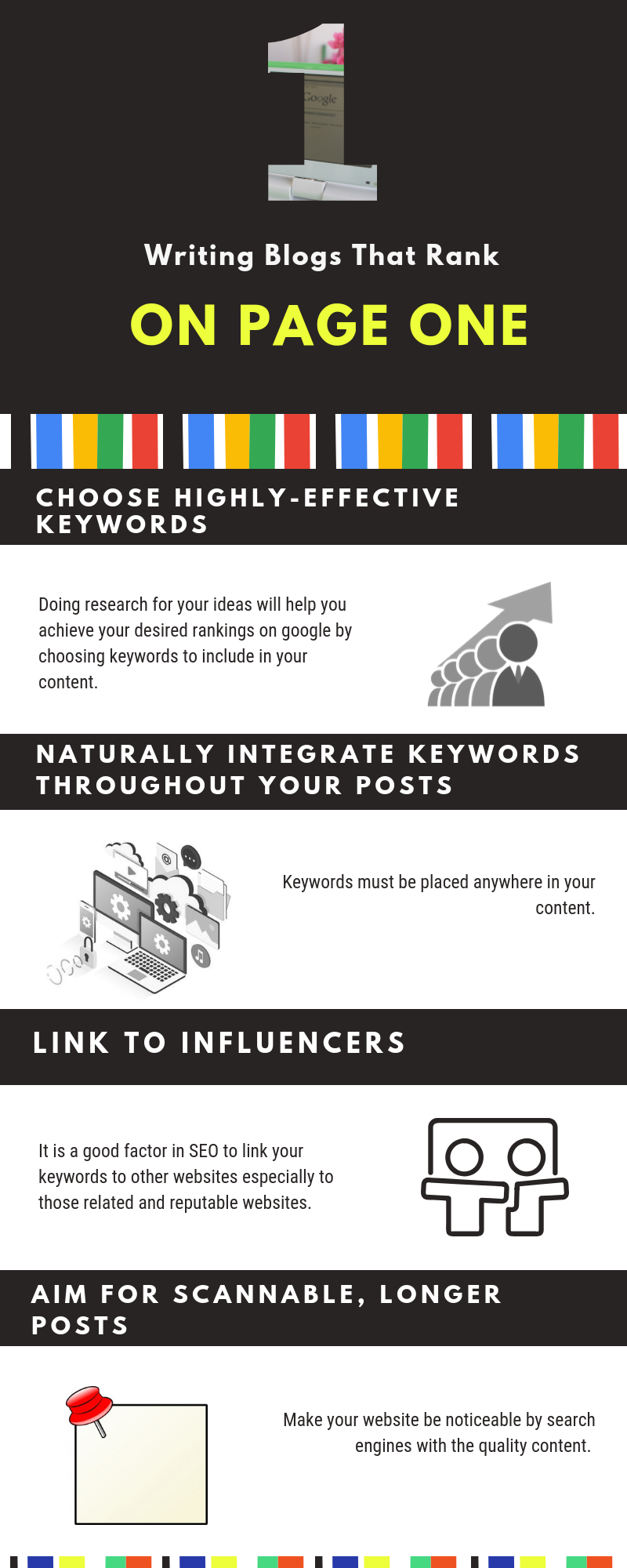 1. Choose highly-effective keywords
There are so many tools you can use to get the right keyword for your article. Doing research for your ideas will help you achieve your desired ranking on google by choosing keywords to include in your content.
2. Naturally integrate keywords throughout your posts
Keywords must be placed anywhere in your blog post. However, it is very important that your primary keywords are present in the following places. Title tags; Meta description; Headings and sub headings; URL; Image and ALT texts.
Remember that you should avoid using too much keywords in your content. This is called the "keyword stuffing" and is being penalized by google. Don't let your readers feel so forced with your content because of too many keywords used. This will push your readers to hit the back button and leave your page which is not good for your SEO.
3. Link to influencers
It is a good factor in SEO to link your keywords to other websites especially to those related and reputable websites. One example of this is the link to youtube video. People may find your post interesting and they will share your post. The owner of those post will tend to link back on your site to return the favor. That will increase traffic and help it rank in search engines. It also shows search engines that you did a research and you know all other high quality websites.
4. Aim for scannable, longer posts
Make your website be noticeable by search engines by writing quality content. Having at least 300 words in your article will help search engines track your website easily with the longer post and keywords to track. The longer the post, the easier for Google to analyze what your content is all about and be able to show results within the time frame.