8 simple ideas:
Find your potential targets by knowing what kind of business you have, who are your influencers, and what type of people could get attention to your products or services. Try to reach out people by following these: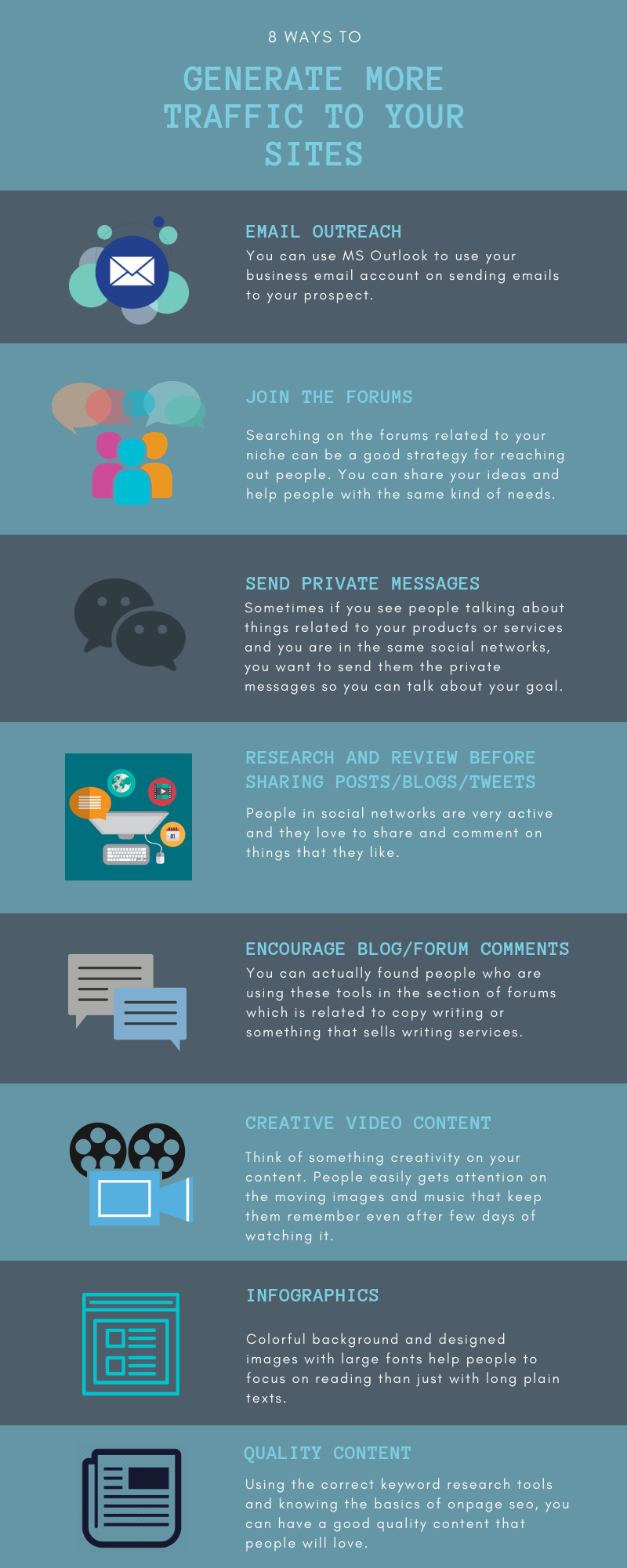 Email Outreach – You can use MS Outlook to use your business email account on sending emails to your prospect. Sending emails to people and addressing it to their names will make them think that you are sincere to your proposal and seems more professional.
Join the forums – Searching on the forums related to your niche can be a good strategy for reaching out people. You can share your ideas and help people with the same kind of needs. People can also share what they know that definitely will help you also for your reviews.
Send private messages – Sometimes if you see people talking about things related to your products or services and you are in the same social networks, you want to send them the private messages so you can talk about your goal and they can also focus on what you propose about.
Research and review before sharing posts/blogs/tweets – People in social networks are very active and they love to share and comment on things that they like. It is very important that you can make a unique and very nice content on your post. Its not only that people will be interested to it, but most especially, it will keep away your post or account from getting banned.
Encourage blog/forum comments – Create a post that people could be interested in to comment. You can post a new thread like asking the best SEO tools that help people write content on the forums with the same category. You can actually found people who are using these tools in the section of forums which is related to copy writing or something that sells writing services.
Creative video content – Think of something creativity on your content. People easily gets attention on the moving images and music that keep them remember even after few days of watching it. There is a part of the content remains in their memory that make them share to other people.
Infographics – Colorful background and designed images with large fonts help people to focus on reading than just with long plain texts. Our target audience gets bored quickly when they saw an article with a long paragraph without even an image.
A good quality content – Using the correct keyword research tools and knowing the basics of onpage seo, you can have a good quality content that people will love and keep on coming back to your site.