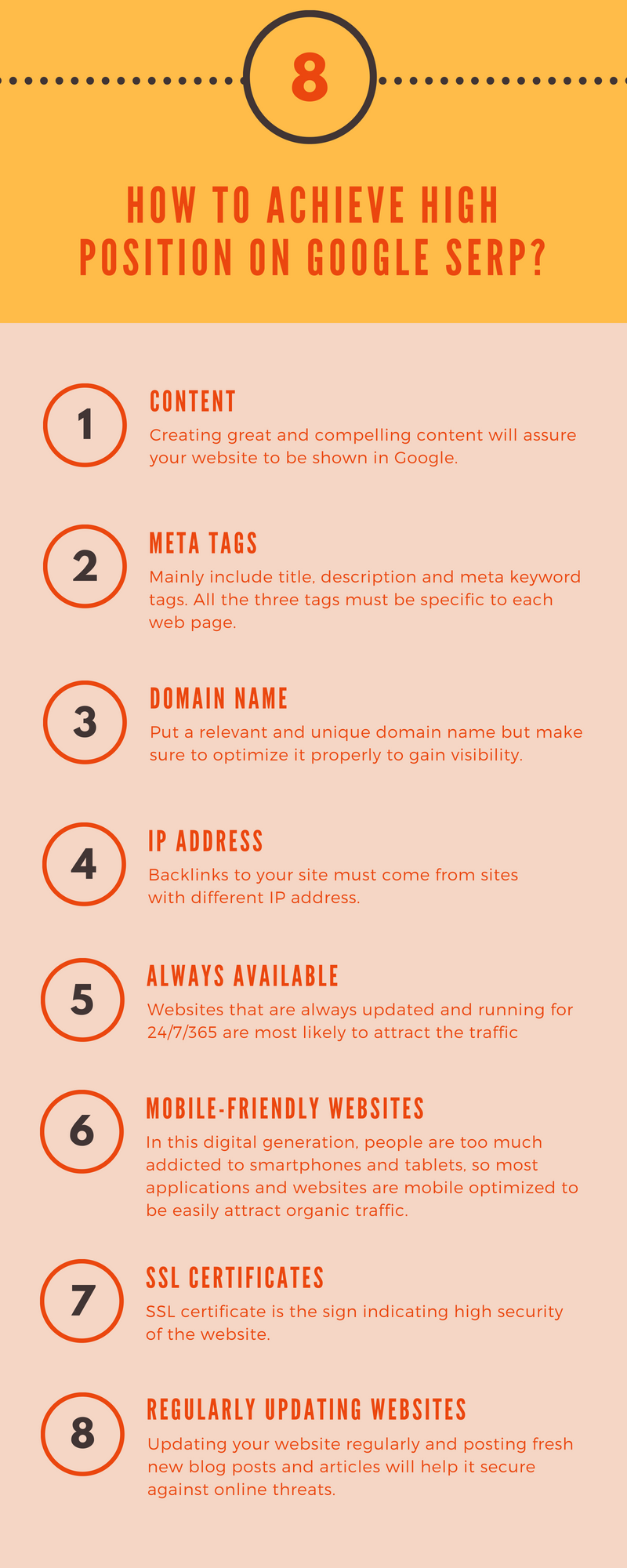 1. Content
Creating great and compelling content will assure your website to be rank in Google. Having your website with more relevant and regularly updated content attracts volume of traffic to your website that make it visible to Google. Your website content must include properly organized relevant keywords.
When ranking a website Google looks for a unique content. Duplicating content from other websites is something that penalizes Google.
2. Meta Tags
Meta tags are important to include in your content when optimizing website. It is mainly include title, description and meta keyword tags. All the three tags must be specific to each web page.
3. Domain Name
The domain name of your website is such an important aspect of SEO when ranking your site in Google. This is the first words people will see and has a higher view in search engines. You can put a relevant and unique domain name but make sure to optimize it properly to gain visibility.
Need Help Optimizing Content For SEO?
Analyze your articles for free.

We value your privacy and would never spam you
4. IP Address
Backlinks to your site must come from sites with different IP address. Websites link from external sites with the same IP address does not help in search engine optimization.
5. Always Available
Websites that are always updated and running for 24/7/365 are most likely to attract the traffic. If your website is down, you may miss potential customers and cut possible revenues. Attracting organic traffic took time for the website to gain and so it needs to refresh the content regularly.
6. Mobile-Friendly Websites
In this digital generation, people are too much addicted to smartphones and tablets, so most applications and websites are mobile optimized to be easily attract organic traffic. Responsive design in mobiles can boost rankings to your website.
7. SSL Certificates
SSL certificate is the sign indicating high security of the website. Google now supports the websites with SSL certificate and ranks them higher.
8. Regularly Updating Websites
Showing your website in search results may took time to appear. However you may find ways to make this happen within your expected time. Updating your website regularly and posting fresh new blog posts and articles will help it secure against online threats. Regular updated site with security patches boosts customers' visit that results in increasing web traffic.
Attracting organic traffic took time for the website to gain and so it needs to refresh the content regularly.