Re-writing articles can be a chore, but you can use the Article Insights re-writer to help you find synonyms and suggestions.
If you are using Article Insights to research and write Spanish content, you will be pleased to know that we have added a Spanish Dictionary.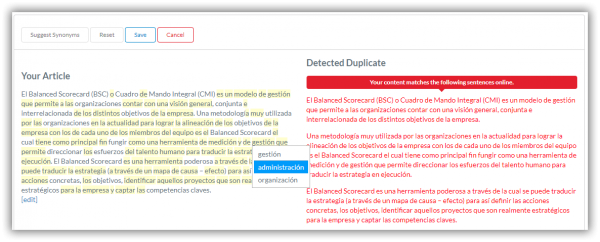 To use the re-writer, just click on the "Re-writer" button above your article.

Article Insights will load the appropriate dictionary for your language, be it English or Spanish.
Try out our new Spanish article rewriter and lets us know what you think.