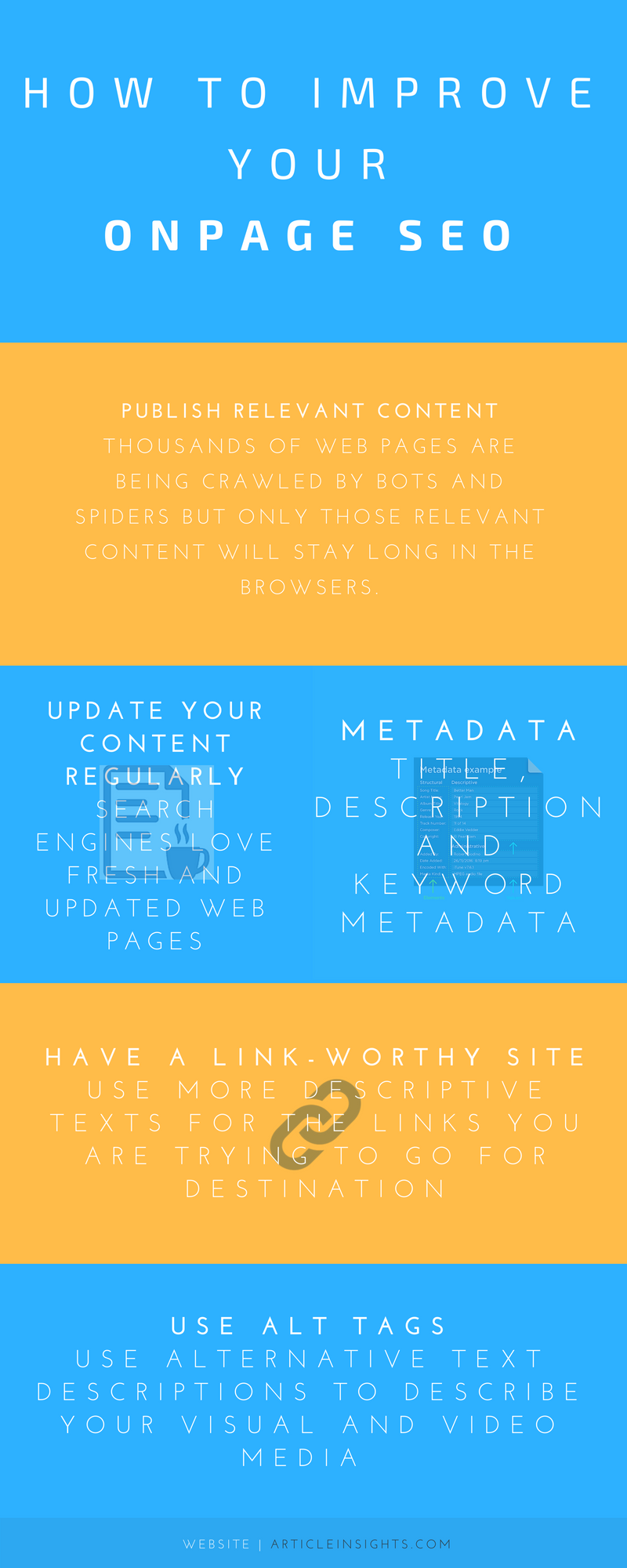 There are five ways to improve your site's ranking.
Publish Relevant Content
Truly " content is king ". This is the phrase every digital marketer and content writers always encounter. Quality content is your ticket to ride in search engines and be tracked to a broad space on the web. Most users searching for particular words and typed them in on search bars following the needs of getting the results they wanted. There are thousands of web pages are being crawled by bots and spiders but only those relevant content will stay long in the browsers.
Update your content regularly
As you update your website content regularly, there is a chance for this to make it shown on google. Search engine loves fresh and updated web pages. It increase the chance of having you rank in Google in the right time.
Metadata
Metadata consists of:
Need Help Optimizing Content For SEO?
Analyze your articles for free.

We value your privacy and would never spam you
Title metadata – it is the most important metadata which includes the title of the webpage that is displayed in the search results and at the top of the browser.
Description metadata – It contains your most appealing content that catches every searchers attention by having the most relevant content.
Keyword metadata – it is the part where you want your users to find you. Put your main keywords in it as well as the long tail keywords to better find you.
Have a link-worthy site
Use more descriptive texts for the links you are trying to go for destination. Write appropriate words that calls the attention of the reader and briefly describe the content of the linking page. Possible increase in traffic which is good in SEO can be achieved.
Always describe your visual and video media using alt tags, or alternative text descriptions. They allow search engines to locate your page, which is crucial—especially for those who use text-only browsers.
Source : https://www.mtu.edu/umc/services/digital/seo/