Finding keyword research tools
The ability to find quality keywords is one of the main important things to rank in search engines. Organic research is being done through organic keyword results. It is the research conducted by people when typing a group of words or terms in search engine bars. This is commonly known as organic keyword research tool like a keyword planner which analyzes the terms to be shown on search results lists.
Why is it necessary?
Organic keyword research is the process of analyzing keywords that shows in search engines in an organic way. Meaning there are natural search terms that people are using to find your content in the internet. Those search volume are more effective than those paid searches other businesses are doing. You can see the volume of traffic to your site. How long they are staying to get the data or information they needed and how often they come and click on your pages.
Suppose that you are building your brand about cosmetics and you are trying to know who are the people that mostly use cosmetics and what else they are interested in. You would need the keyword research tool to give you the list of what kind of industry people are talking about your brand.
 7 Common Features and Analysis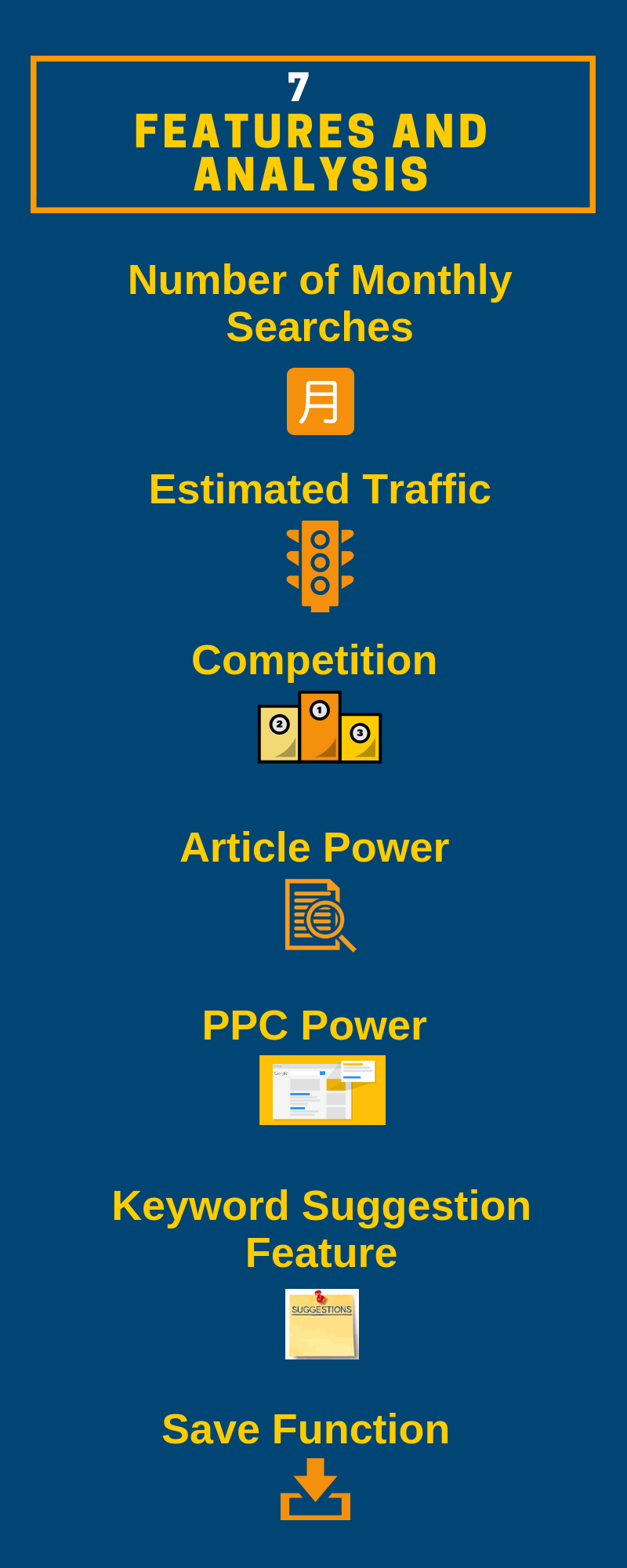 Number Of Monthly Searches 
This is first result of the common research tool that show in Google search statistics. It gives you the amount of monthly searches for any desired term or word combination.
Need Help Optimizing Content For SEO?
Analyze your articles for free.

We value your privacy and would never spam you
Estimated Traffic
Gives you result of the number of monthly visitors for the given search term. If your ad is at the top of the result list it displays on half of the first ad page.
Competition
This shows how many websites are being in competition with the specific search term. Organic ads are being displayed under the particular search term.
Article Power
It is typically a ranking system that tells the user how effective is the term in marketing. It acquired an account traffic, monthly searches, and competition.
PPC Power
This pay per click power is a paid ranking system which holds a keyword very tight in search engines. It is another type of SEO which assures a quick ranking of your ad through paid advertisement and traffic so most new businesses are doing this.
Keyword Suggestion Feature 
A tool that returns for multiple search terms around a single term that you will enter. Type in "sweets", and it'll give you a lot of examples of what people are finding search engines about sweets. There are more tools that will also give you the above analysis results along with each suggested term.
Save Function
This is one of the best feature for a keyword tool. It lets you save the target long tail keywords searched to be easily get back on those whenever needed next time.