Some big UX changes to SCC to make it even quicker and easier to use.
Quicker
I have spent extra time in the lab to optimize the initial analysis of keywords. I've cut times by over 1/3 of what they use to be.
It use to take 3 upwards to 5mins for a keyword to complete.
I'm happy to announce that it takes on average no more than 1 minute for your task to start and complete.
Easier
SCC will keep up to xx number of previous analysis as history for you. The number it keeps depends on your plan.
However, you no longer need to clear old keywords before adding new ones. SCC will delete the oldest keywords to make room for new keywords.
More importantly…
The keyword you add will now feature prominently under the analyze text box, so you know exactly its progress and when analysis is ready.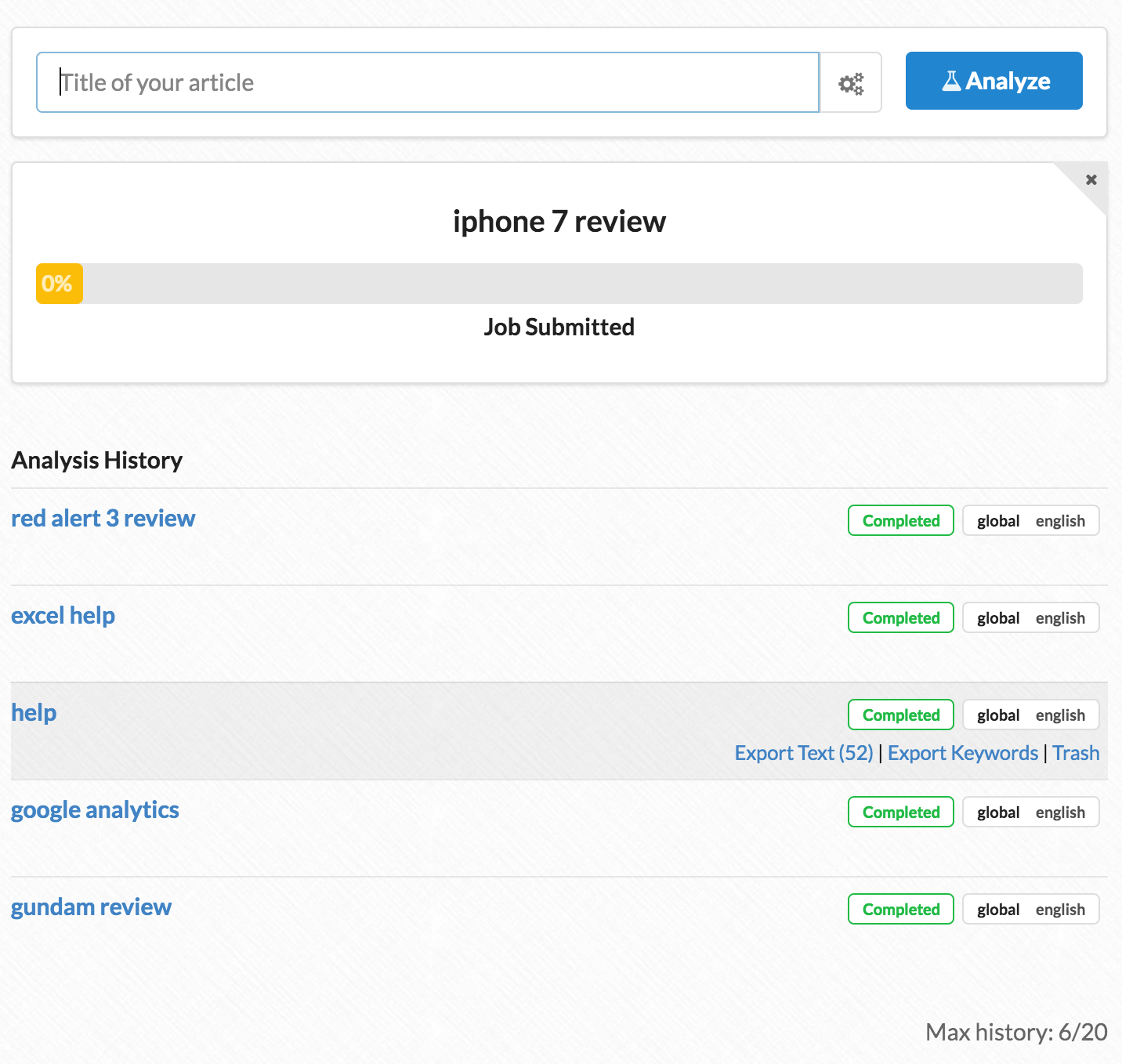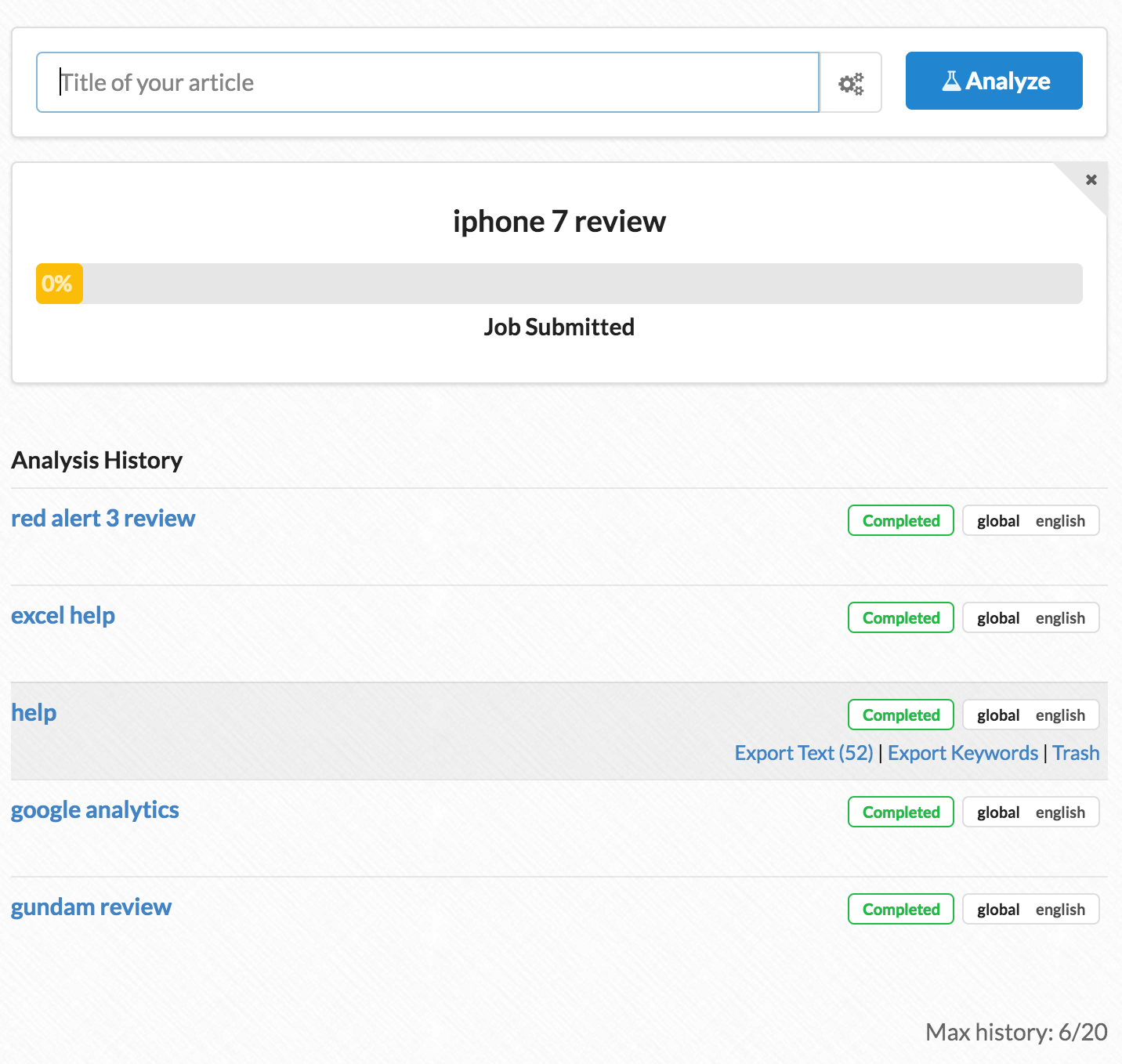 Once complete, a button "view analysis" shows up.


Click on it to view the keywords & keyword groupings (topics) for your next article.
What do you think of these updates?
If you have tried them and have love it or hate it… leave your comments below!