What is onpage SEO?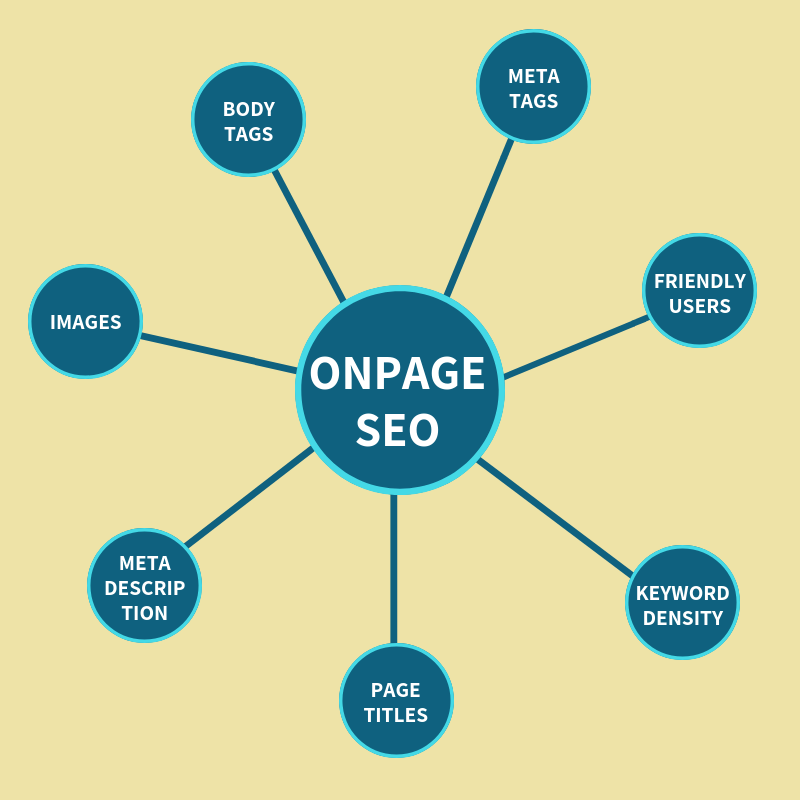 Google's analysis is changing every time and it tracks the entire page of your site related to its searches. Onpage SEO is what you focused on your website. However, it doesn't assure the ranking of your website through the properly optimized pages.
Here we try to put and look for the right matching keywords on the title, meta description, content and headings. Sometimes we do not have to focus our exact match keywords based on search engine wants. Focus on creating resources on what our target users need and would benefit on it rather than where your keyword should appear on the page. It's important to sustain what your searchers are looking for. Make them your top priority.
Search engines focus on 2 things:
Title tags
Your page content
Your website pages must have the correct keywords in these areas. People usually look at the title page when they are searching for something. Your website must have a good content for your target users. High quality sites may link to you when they find something relevant to their content. Possible rank can be achieved.
Need Help Optimizing Content For SEO?
Analyze your articles for free.

We value your privacy and would never spam you