How to Make Your Writing Ridiculously Spectacular
Here we will discuss the 5 levels of writing pyramid.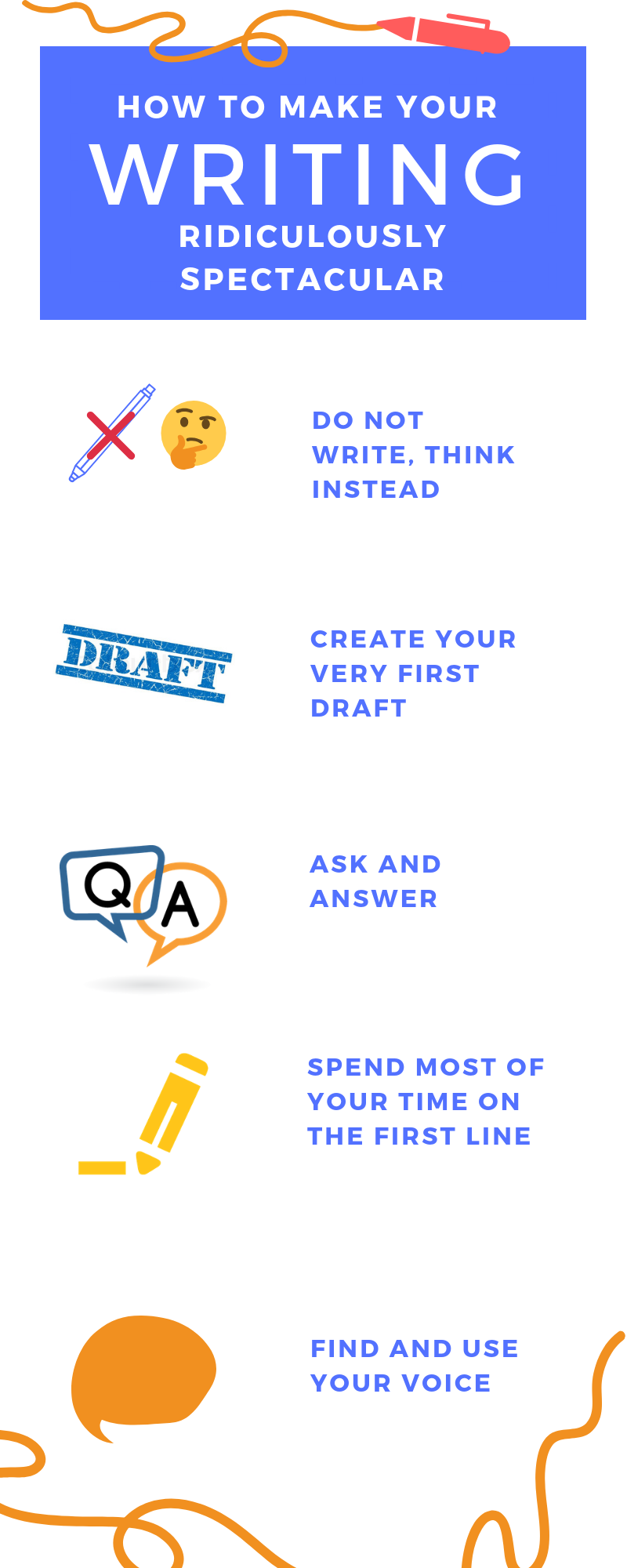 Do not write, think instead
How were you able to create content if you will not write? Think about it. Yes, just think about this and voila! you did it right. Think whatever ideas you want to include in your content.
You can record and then transcribe whatever your thoughts are. Listen to that again and again and you can make new ideas to include on your next articles. Our mind has full of thoughts and ideas that sometimes need to be dig to make it useful. Another thing is to research.
You can ask people, search on google so you can find new ideas from other people.
Need Help Optimizing Content For SEO?
Analyze your articles for free.

We value your privacy and would never spam you
Create your very first draft
Do not think that you are starting to write. Prepare for writing.
Make a list of ideas and think the best topic for your target readers. Look for something that may help you with writing. You can even search for the tools.
Ask and answer
Always ask and answer. Make questions based on what your audience is looking for.
Spend most of your time on the first line
First sentence is the most important part of the content. You must put your main keywords at the start of your article and make it simple, easy to understand and direct to the point lines. People will easily pay attention on the eye catchy words that they will see on the very first part of an article.
Find and use your voice
Speak out while making your content. Sometimes when we are writing and we read our articles, there something we will find out contrary to our mind along the way. The tendency is to argue with yourself, "What ifs?". Think if you have your competitors and you have took off your brand name from your content. Would anyone know that this is your product?
Prepare these few questions to identify clearly your brand name.
Who are you?
Why do you do what you do?
What are you like to deal with?
Don't forget internal links
Having links to anywhere on your website will help search engines crawl other pages of your website. Internal links to other valuable content keep users on your site longer, reducing bounce rate and increasing your potential for a conversion.