When writing a SEO optimized article you need to use headers such as H1 H2 etc.
It is also important to use your primary keywords in both your content and headers.
Normally it is recommended that you have your primary keyword in at least one H1 tag so that Google can understand your content better.
The problem is, without manually going over the content and eyeballing keywords it is a slow process to keep track of your keyword usage in headings.
With the newest update to Article Insights, we now keep track of this for you automatically.
As you write content, keywords you used in headings are calculated for you.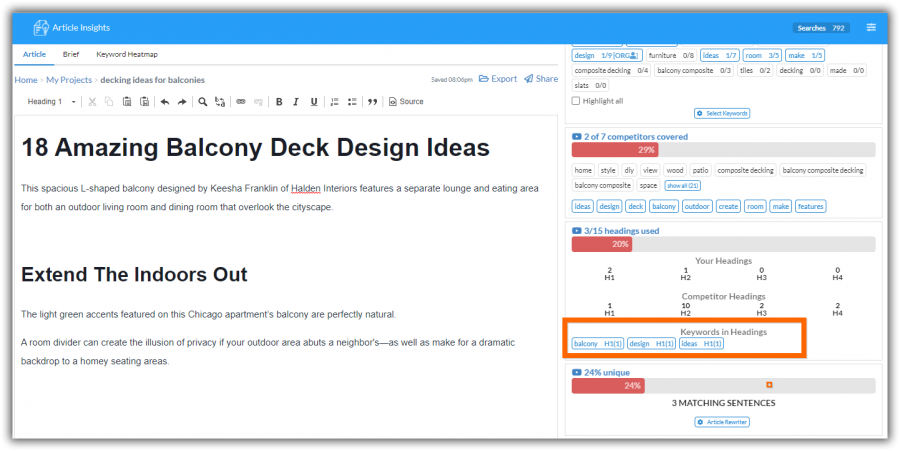 As you can see above, the keyword 'balcony' was used 1 time in a H2 tag.
Every time your focused keyword is used in a header Article Insights will count it for you making keeping track of keyword usage in headers super simple.
Additionally, don't forget Article Insights also keeps tracks of all your header usage and compares it automatically to your competitors!