Reference your sources.
As you conduct research for your next article, you can impress your clients & demonstrate real professional editorial standards by always referencing ideas that did not originate from yourself.
There are even onpage SEO benefits from linking to authority sites! And if you ever come across the day where you get manually reviewed by Google (forbid!) you will pass a lot of checks and balances by showing a reference list.
Reference tracker
Article Insights now ships with an integrated reference tracker.
As you add and remove research the tool will keep track of it for you.
To view references, just click on "Download Article" button to preview it.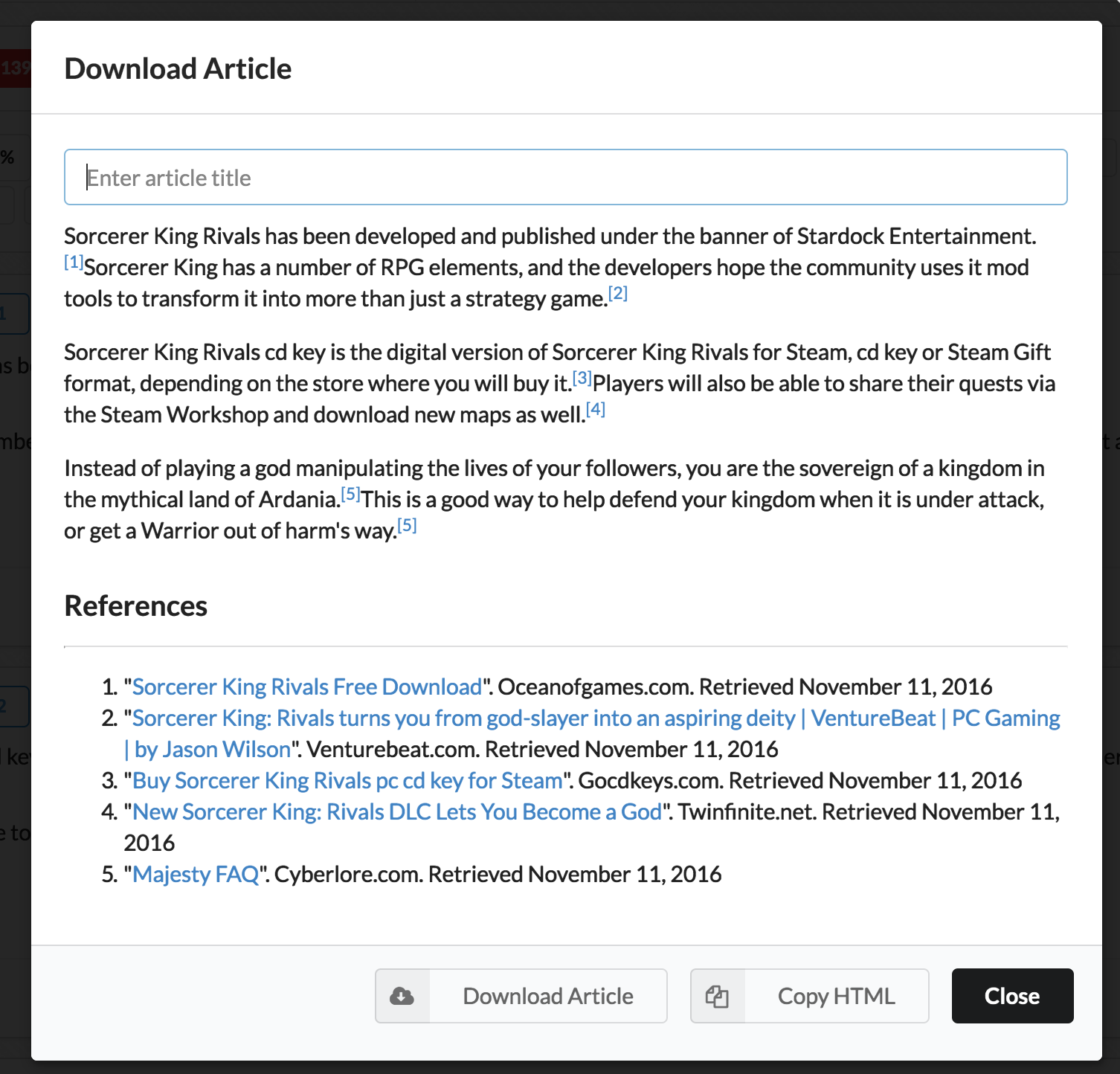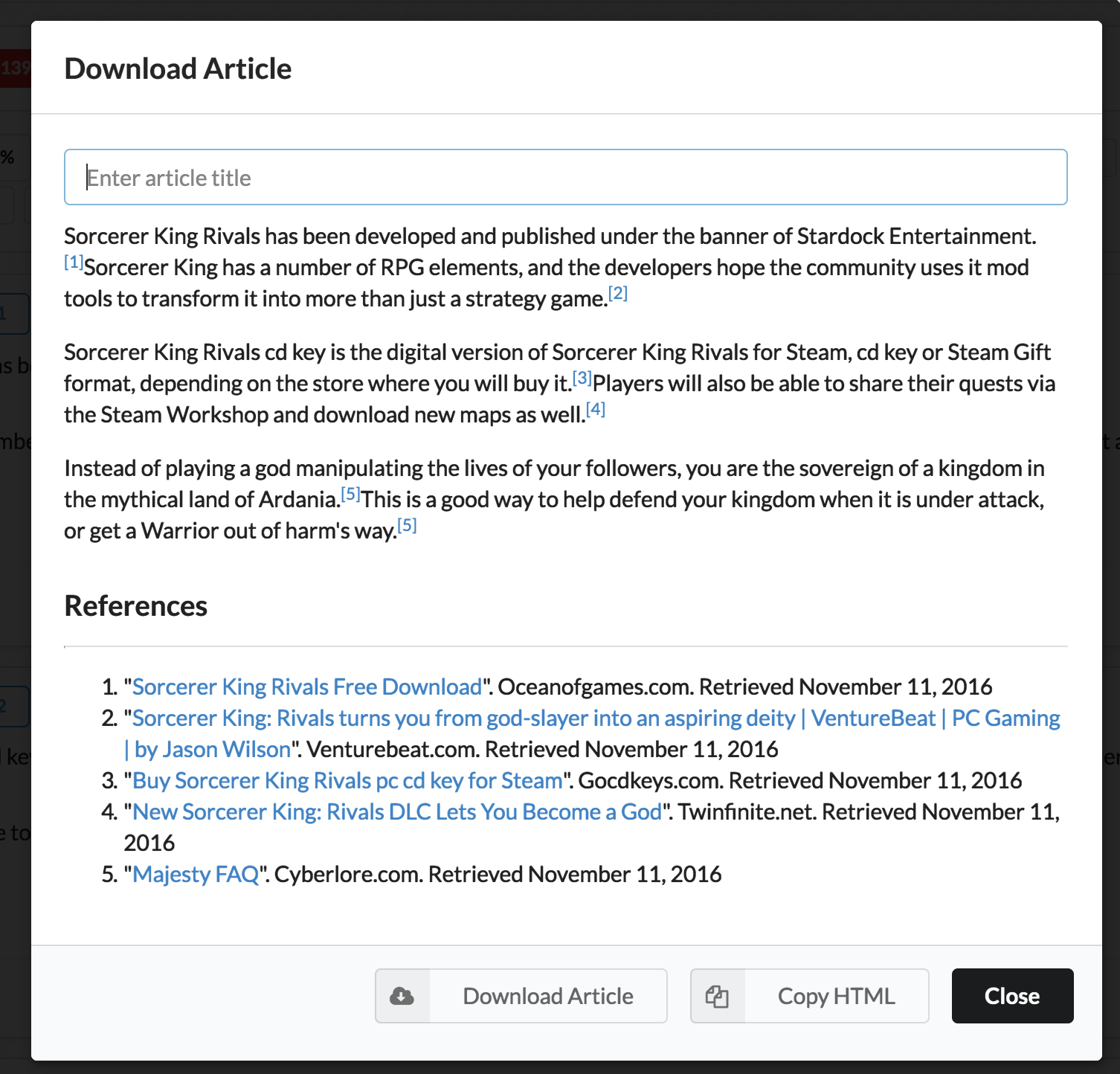 To download the article with references intact, just use the "Copy HTML" button and it will copy the article into your clipboard.
The download article button will give you the clean article with no references.