Creating a good content is easy but making your audience share your content might be hard. You might have new visitors to read your content but there is no guarantee that they will keep their eyes on your article. Then how do you make a blog post that is easy on the eye, get new leads and create more sales?
Here are some ways to consider to attract people to share your content.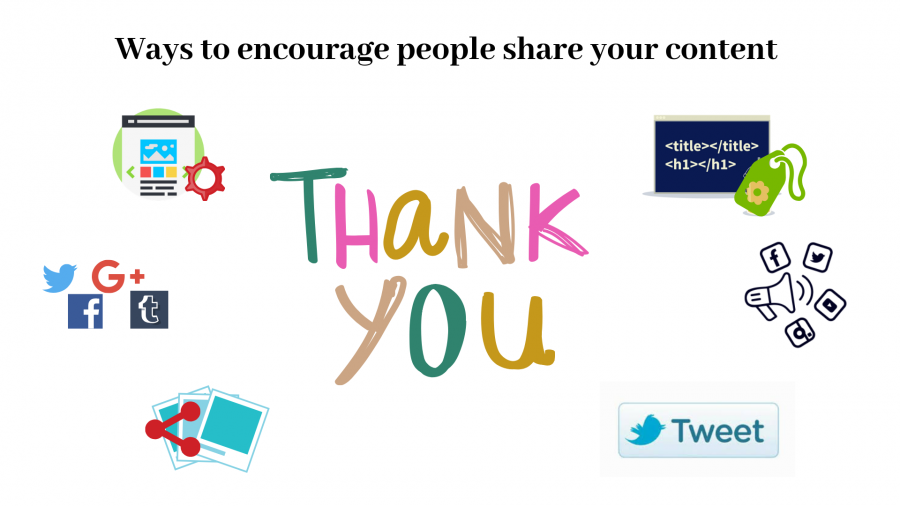 1. Make a content your readers will love to share
How do you know what type of content does your target readers want to read and share? Think if you are searching over the internet and you find something you are looking for, click the link and read it. Would you share a post which you think doesn't meet your interest? Do you want your followers to read a content which is not engaging and has no value?
Need Help Optimizing Content For SEO?
Analyze your articles for free.

We value your privacy and would never spam you
Start to create something that people will love, gets value and people will stick with it. Sharing is easy when you have a quality and reliable post.
2. Put social media sharing buttons
There are just few social media networks which has millions of active users everyday including facebook, twitter and youtube. However, you should also know that there are more other networks which are increasing and growing. Add social sharing buttons to your post so your readers can easily share your post.
3. Create images which are shareable
You would notice that in some websites, they let people to share their graphic images and the whole article. Sometimes, there are people who doesn't find article really engaging but they find graphic inspiring.
4. Add Twitter button within the content
You can as well share quotes, not just images. Write something that can easily remembered whenever you quote the words of a popular person. Add a "Click to Tweet" button to let your readers share your post.
5. Ask readers to share your content
When writing a new post, try to reach out on your readers to share your content. You can do it in some other ways like, adding in links with text description, promise a reward, and give them a reason on why they have to share it. If you create a great article, there is no reason not to share it.
6. Optimize your meta tags
When you create a post, make sure that your social meta tags are optimized. You would know if a post has social meta tags when you see some text description under the title of the post that is being shared. This looks attractive to readers and will make them easy to share to their social media accounts.
7. Send you readers a "Thank You" message for sharing your post
Show gratitude to people who comment, liked and share your post. This is the time to give back the effort and to express appreciation to those who have been actively sharing their comments and opinions on your posts. This is also building a good relationship between them.