You just started a new site, or you want to increase the amount of free traffic to your website.
The first thing everyone tells you to do is, "pick a keyword"
This is the easy step.
The hardest part is then to pick the 2nd keyword, the 3rd keyword etc.
Need Help Optimizing Content For SEO?
Analyze your articles for free.

We value your privacy and would never spam you
What keywords come next?
Did you know that Google offer you a ready to use list of keyword eg search phrase suggestions?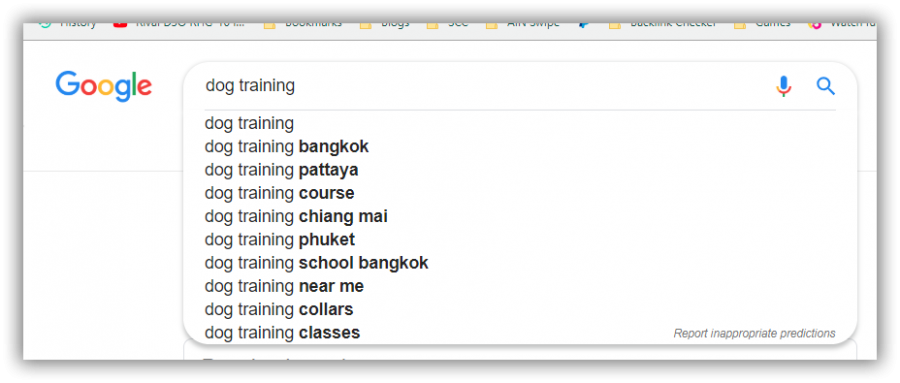 For example if you type dog training, you will get a list of related search queries appearing under the search bar.
Wouldn't it be great if you could use that when picking keywords to write about?
Each of those suggestions makes a great article keyword!
Article Insights Keyword Suggest
It was such a great idea, that the same feature has been added to Article Insights.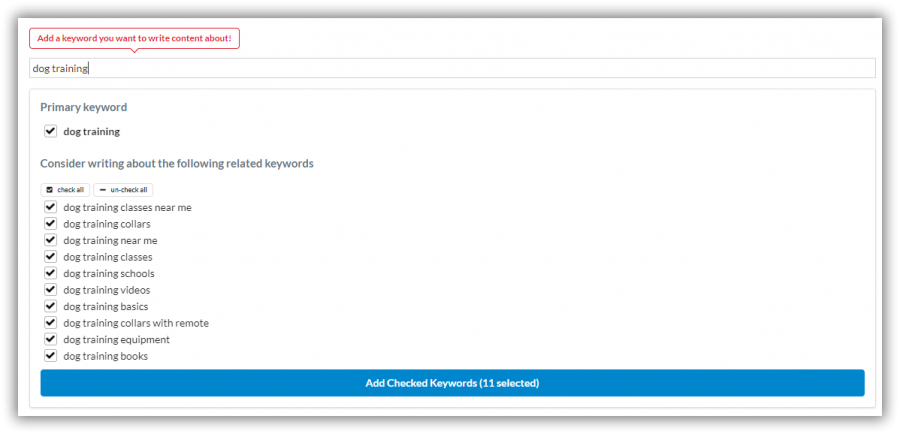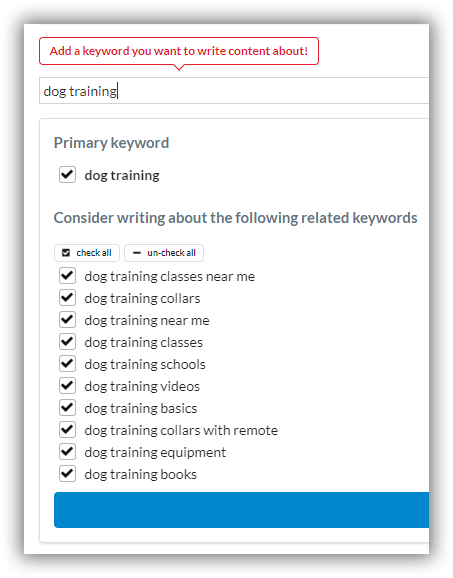 Now when you type in a keyword, you also get back a list of related keywords you can start targeting straight away.
This is a super easy this way to start getting the ball rolling on your content creation.
All you need is a seed keyword!