Creating a good content isn't enough if no one can see this. You need to have an attractive blog post for it to be seen by every people in the internet. It makes your business being shown on search engines and your products being talked by other people.
What do an attractive blog can make :
Increase social media engagement
Drive traffic from top-ranking blogs
Better rankings by leading on Google
Build trust on your brand
Here are the 3 tips to achieve an attractive blog posts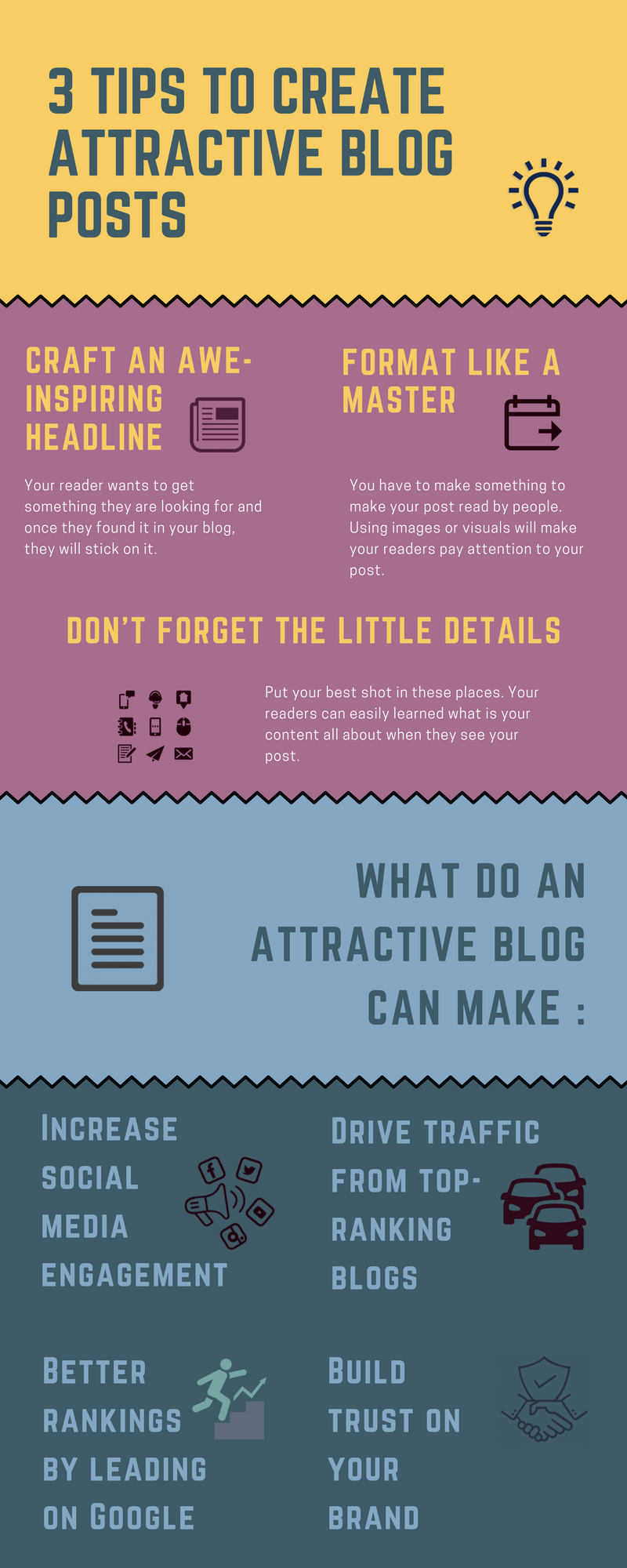 Craft an awe-inspiring headline
You need to have an awesome headline every reader will get. Your reader wants to get something they are looking for and once they found it in your blog, they will stick on it. The headlines educates viewers on how they benefit by reading the post.
Need Help Optimizing Content For SEO?
Analyze your articles for free.

We value your privacy and would never spam you
Format like a master
Not all of your content is being read by your viewers even if they share your posts. Based on surveys, about 20% of shared content has been read. You have to make something to make your post read by people. Using images or visuals will make your readers pay attention to your post.
Don't forget the little details
It is very important to pay attention to some little details in your content. Your title, meta description and URL are just few places in your content to consider. Put your best shot in these places. Your readers can easily learned what is your content all about when they see your post.