In addition to the competitor tab, did you know you can click on any row in the table to get a detailed report of your competitors content?
Here is how to do it.
The following is an example of the competitors for the keyword "self defence bangkok"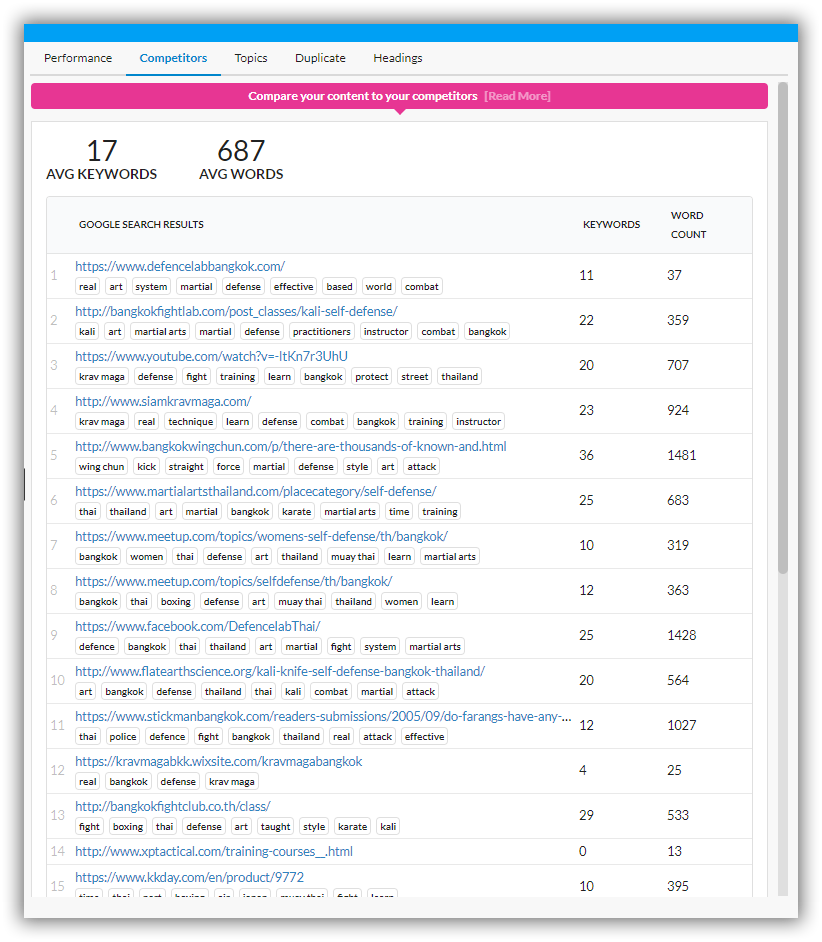 Each row shows the current ranking pages in Google and also a break down of its content by keyword.
Here is how to read the rows.
In BLUE – The url of the page. Click here to be taken to the site.
In RED – The top 10 most frequently used keywords on the page. Click on any word to get a list of sentences used by all sites containing that word.
In GREEN – Total number of important keywords used and word count of the page
How to see all competitor keywords
If you want to see all the keywords a page uses, mouse over and click on the row in the GREEN rectangle (ie anywhere that isn't the URL or the keywords).
Article Insights will popup a detailed report on the left hand side with a complete break down of all keywords and the number of times it appears on the site.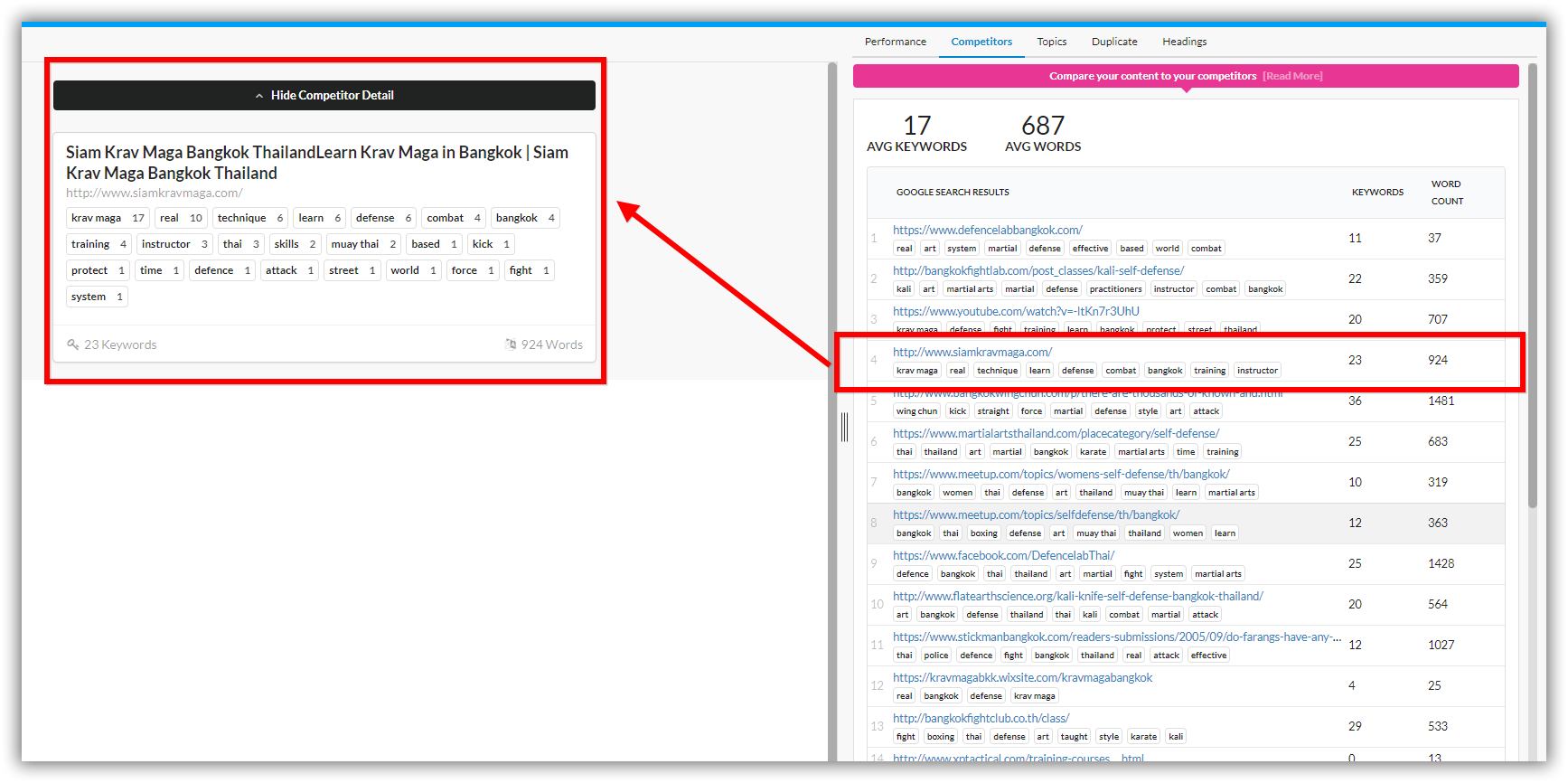 Use this information to see a detailed breakdown of what the site is targeting.
If you are writing an article, Article Insights will automatically highlight in blue keywords that you are using.
Use this to find keyword gaps.
If you are trying to beat out a competitor's content you might want to use all the important keywords he is using.