Normally Article Insights compares your article to the top 10 websites in Google.
What happens if you also want to track a competitor website not in the top 10?
With this update, now you can do exactly that.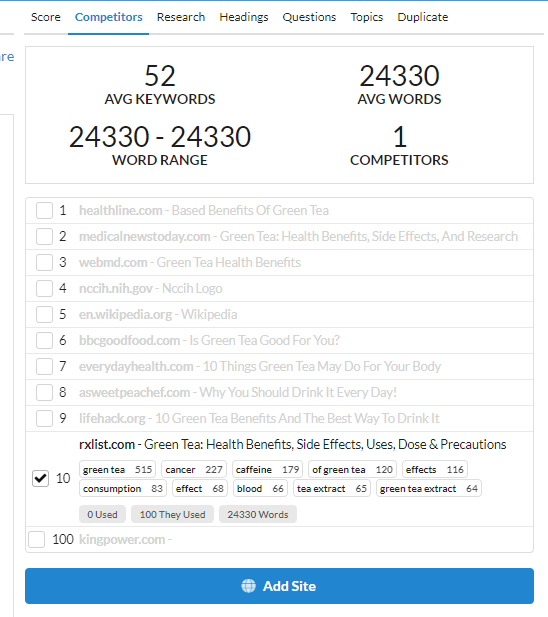 How to add a competitor url
Under the competitors tab, there is a new button. 'Add Site'
Clicking on the button will open a new pop up.

Just paste in the URL of your competitor site and click on 'Queue For Analysis'
The new analysis results will appear as result 100 in the competitor list.

Collapsing competitor rows
As an extra bonus, there has been a new visual tweak added with this update.
To make it easier to find and scan competitor rows, now any de-selected site will be collapsed and greyed out.