Are your articles getting all the traffic it deserves?

Use Article Insights to increase the potential traffic of your articles.
You Are Missing Out On Traffic
The pain of un-optimized articles
Search engines can only rank and bring traffic to your pages if they contain the right words. You have to make sure every word counts.
In the dark on what keywords to use in your article?
Stuck on what article topics to explore?
Re-using the same keywords too many times?
Finding it hard shoe horning keywords into your article?
Article Insights To The Rescue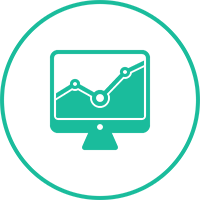 Article Insights shows you the top 25 most important keywords for your article.
Of the 100's of keywords you can use, we find and pick the 25 most important ones for you! These keywords are laser targeted to improve the ranking potential of your article.
We track the keywords in your article and show you if you are over using them, or if you have forgotten to include them.
The tool intelligently groups keywords into topics for you
Discover the 10 most important topics that you simply can't ignore for your next article. Don't leave potential search visibility and traffic on the table.
By focusing on topics, instead of just keywords you automatically create a rich article full of synonyms and semantic content.
With Article Insight topics, you don't need to target individual combinations and permutations of keywords to start attracting long tail search traffic.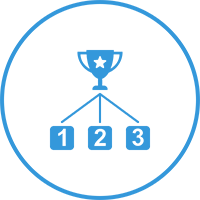 Not an expert? No Worries.
Every keyword is backed with a library of research that you can explore so that you can understand fully what it means.
Article Insights tracks, filters and categorizes hundreds of sentences for you so the information is always at your finger tips.
If you do use any of the research, we even track it as a reference for you in the article.
Optimizing content is now as simple as...
Starting with your article title
so that you can start targeting keywords like these
and writing about article topics like these
As a professional SEO Copywriter, I produce high-quality content for a number of clients across the U.S. in a variety of industries. My income depends on the quality of content I produce and the efficiency in which I create that content. This means that I need to take advantage of every tool I can to ensure my clients are happy. I use Article Insights to get me started with original articles and find great references for my content.

Since I first started using Article Insights, I have been able to reduce the amount of time it takes to research and write high-quality, original content by almost half. The old way of researching for projects meant having to read through hundreds of Google results manually, but Article Insights automatically delivers relevant content with a click of the button.

With improved efficiency and better research, I can take on more clients, produce more content, and make more money for my copywriting business.

Article Insights is a powerful tool to find curated information about a particular industry and topic. The other feature that is helpful is the reference tracking device. Having the ability to list out all references means that all of my content has valid references.

I serve clients who demand original content that meets the highest levels of quality. Article Insights helps me research, curate and write great content in a fraction of the time. I recommend this tool for all copywriters, marketers, and even college students who write a lot of papers.

Chris Giarratana http://www.cjgiarratana.com
I used it very often to create fresh content for my blog. It is one of the best SEO copywriting tools that you can find out there.

Jorge Hernández


blogmarketing.es
As a freelance writer who makes her living writing articles for the Web, I give Article Insights a 12 out of 10 rating! I love how it reduces my research time and analyzes other websites to find the keywords I need to include in my articles. Bravo!

Debra McDougal


Web Content Provider
Article Insights is the perfect tool to help you write optimized articles or posts.

All you have to do is type in your title (you can change it later, but you want your keyword in it) and click on generate topics. Article Insights goes out and gets you related keywords.

This program is great for people like me who want to write their own article, but sometimes need a little help. If you get stuck, you can click on show content research and it will show you sentences using the provided keywords.

Another feature I really like is as you are writing and using the keywords, the keywords change color to let you know if you are over using them. I was doing a post on picking a niche. Do you know how hard it is to not over use the word niche when that is the topic? Well with Article Insights I was able to do it easily.

I hope Timothy puts out more products. This one is a real gem.

Ericka Todd

The Internet Marketing Tutor
Runs Anywhere
No download or install required. Our product runs inside any browser and supports all operating system.
Frequently Asked Questions
What Does It Do?

Optimize traffic potential of your articles. 1) Target appropriate keywords in your articles. 2) Write about topics that are most popular for the article.

Do You Check For Article Uniqueness?

Yes, as you write we compare your content to already existing sentences to calculate the uniqueness of your article.

Do I Need To Install Anything?

Our tool is 100% web based. You just need a browser, nothing needs to be installed.

Where Does The Research Come From?

We query search engines and find the articles you are competing against to analyze and  generate the most relevant data.
Browser Requirements: Android browser (Webkit based), Chrome, Firefox 7+, iOS browser, IE8+, Safari 4+, Desktop Opera, Mobile Opera